It has been WAY too long since I have taken photos of my baby Iris eating.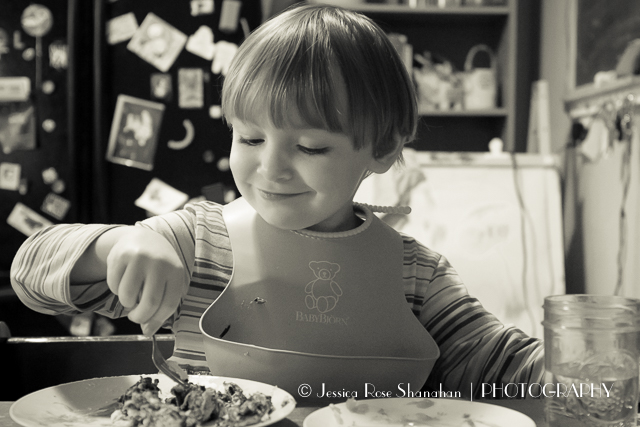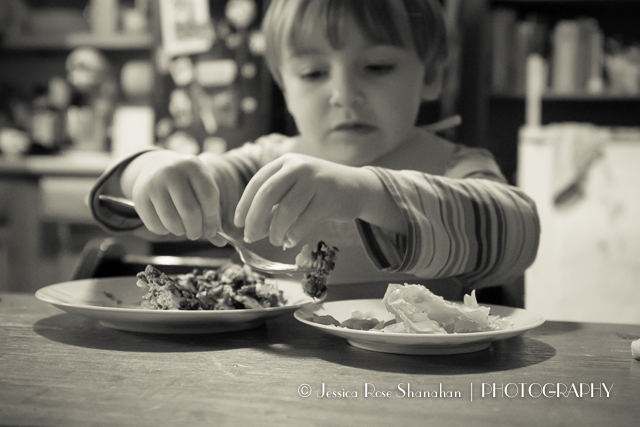 WHAT? I DON'T HAVE A BABY NAMED IRIS???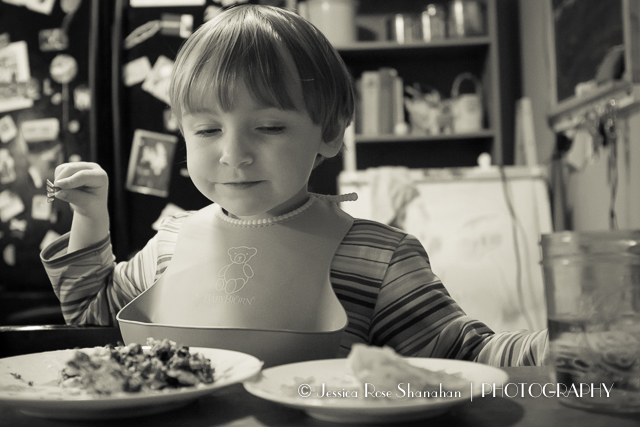 See slightly older baby Iris eating here.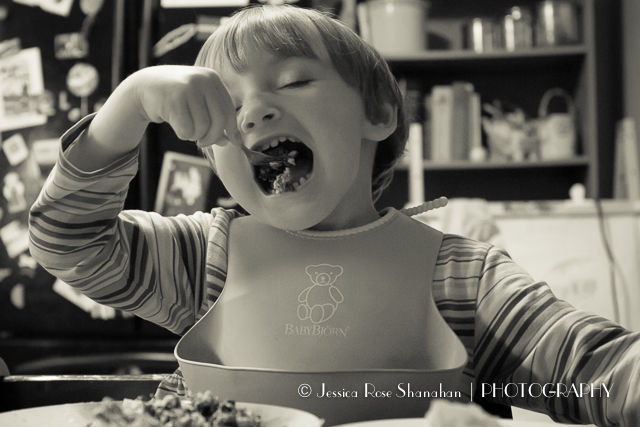 Oh. I now have a little girl named Iris.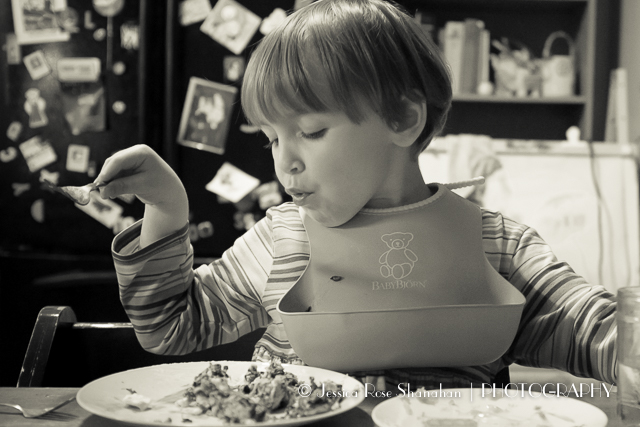 It has been two years since I last took a series of photos of her eating at the table!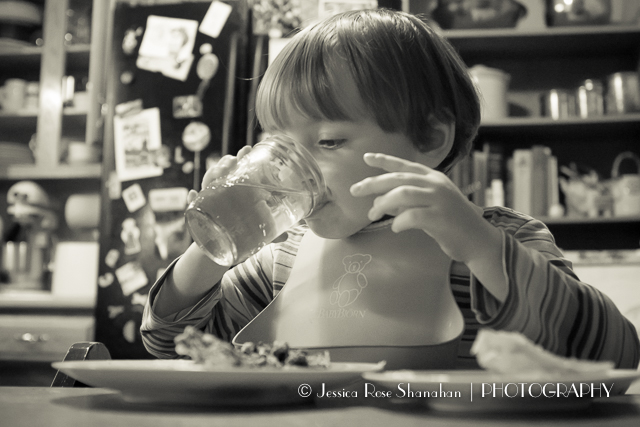 To where has the time flown?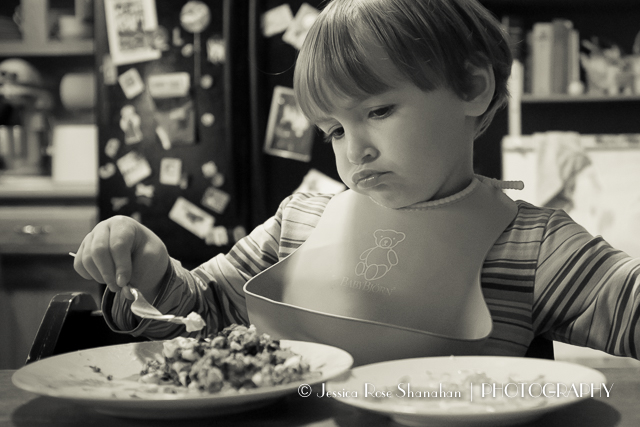 Tonight, Iris was showing how she can take really big bites of a big fork.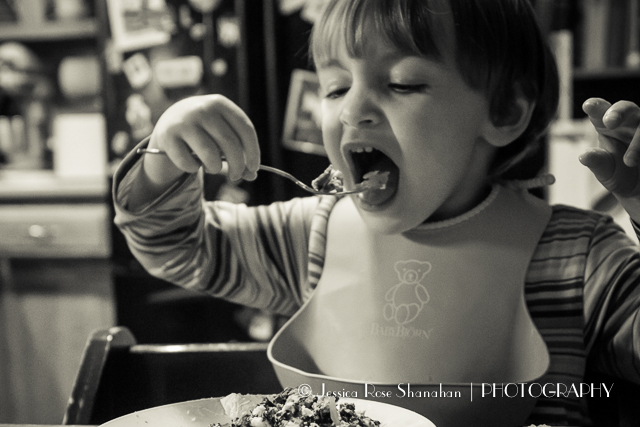 Eggs with sausage and spinach; cream-cheese and sauerkraut on the side.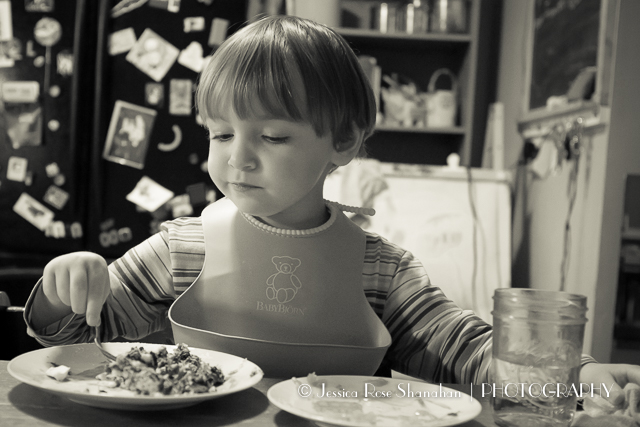 Multiple refills required for the sauerkraut plate.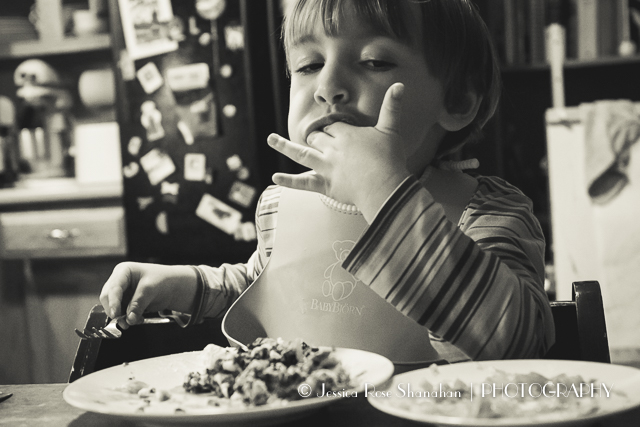 Yum.