For Akiva's first day of first grade at his new school, I sewed him a new backpack! The design is all my own, fully lined, in two colors of orange canvas with generous and deep water bottle pockets, a rear pocket, and a MONSTER pocket on the flap. The shoulder straps are padded with felted wool from old sweaters. The closure under the flap is a drawstring— my favorite kind.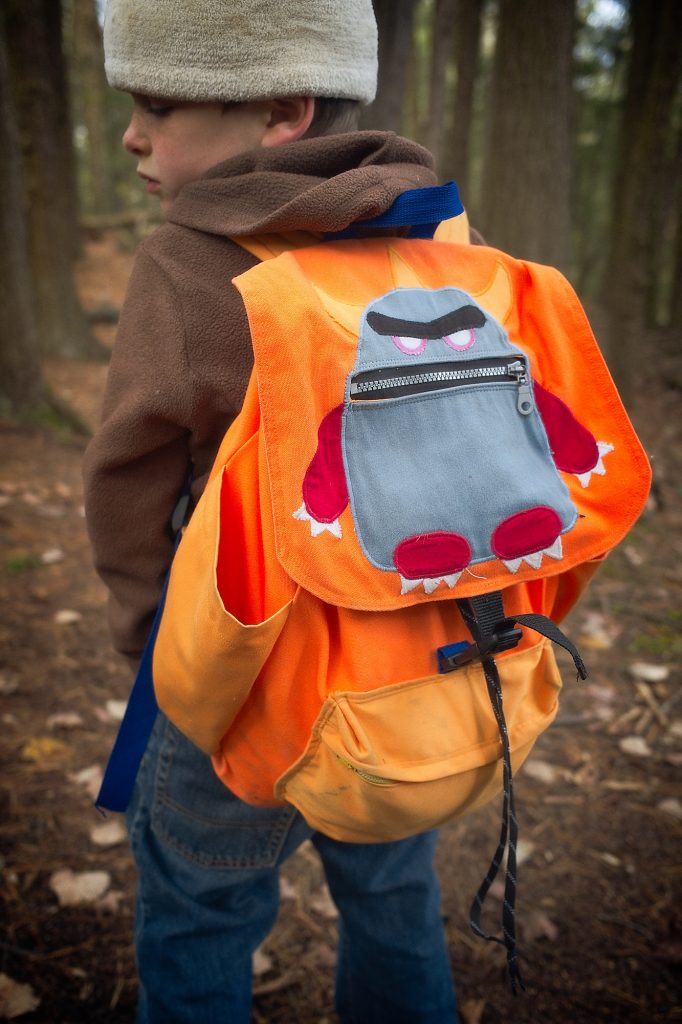 Although designed for school books, it works fine for walks in the woods, too.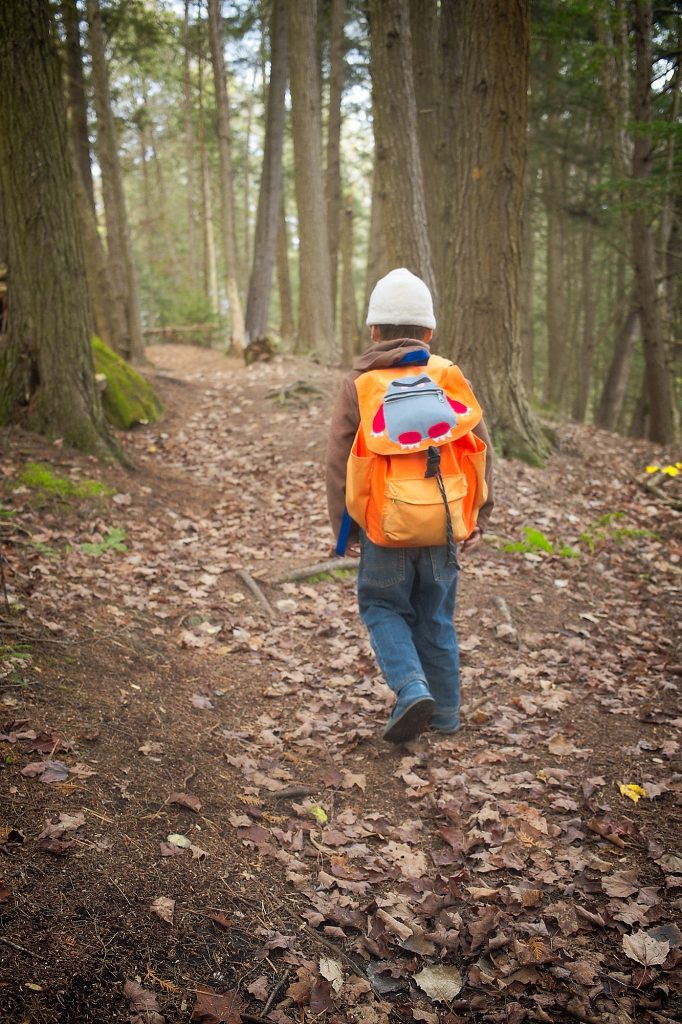 When we get to the place of the Grandparent Trees,
Iris demonstrates the effects of centripetal force.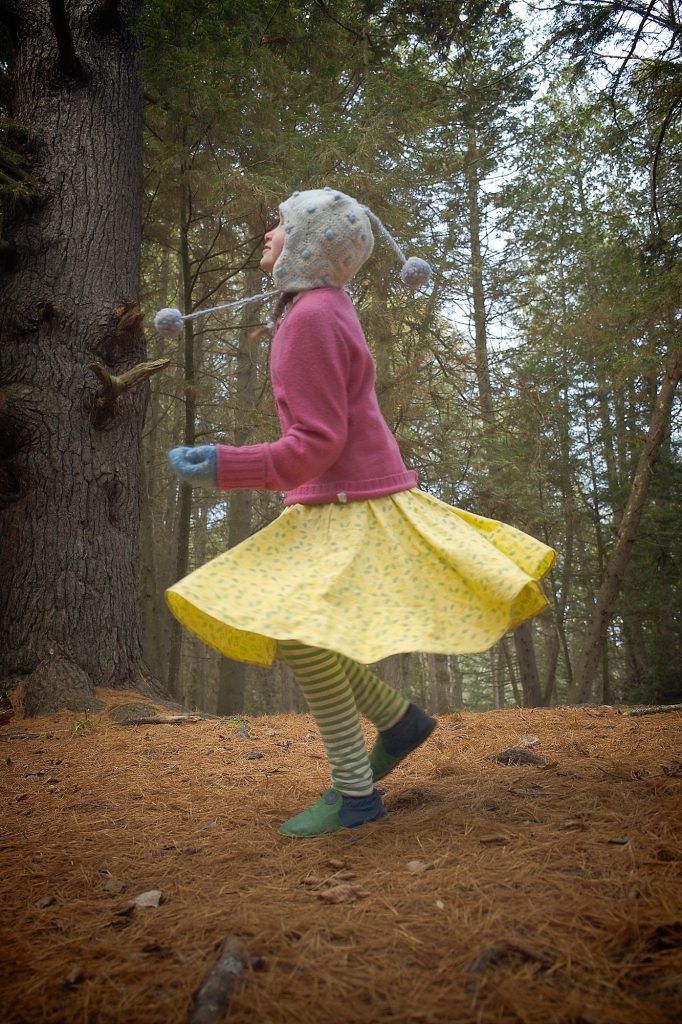 Akiva demonstrates his own sort of force.