The autumn that Akiva was 6, we hiked up Mt. Orford the long way. It took six hours. I didn't take any photographs. Instead, I told an epic tale about a war between the monsters and the humans. It was probably the best story I've ever told in my life. I told a lot of stories that year. Unfortunately, I don't remember any of them. It's a pretty sad state of affairs.
I started telling monster stories when Akiva was at Kate's at the Waldorf school. The first story I told was about a monster who dug tunnels in the Japanese knotweed (Fallopia japonica) and the boy who met him there and befriended him. It was a good tale, and probably the only one I've ever told where the main character is sad about the removal of a large swath of invasive plants.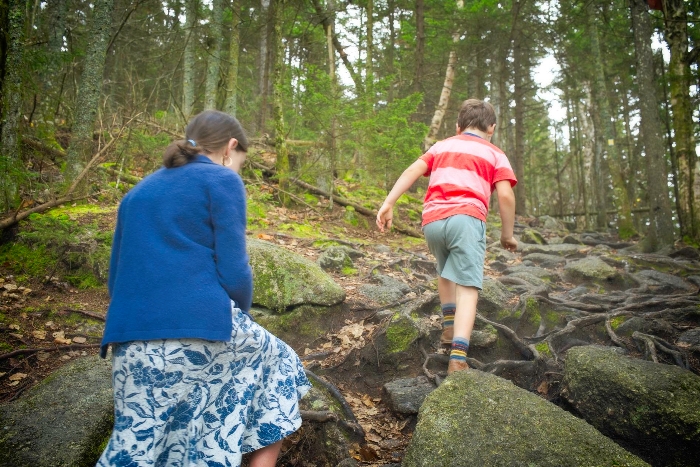 I stopped telling monster stories when Akiva found out about superheroes. He wanted superhero stories. To me, superheroes are all the same. The only thing really interesting about them is their creation story, and creation stories are pretty difficult. I managed one inspired superhero story about a boy who somehow gained the superpower of zapping dog-poop that was left in an inappropriate place back onto the property of the human who owned said dog, often with the human being in a coincidentally inconvenient location when the poop descended out of the sky— a telling tale in terms of how I fell about humans who let their dogs shit in public places or on others' property and don't carry out the common courtesy of cleaning up. That's basically the only superpower I've considered acquiring lately, so after that tale, I had no more inspiration.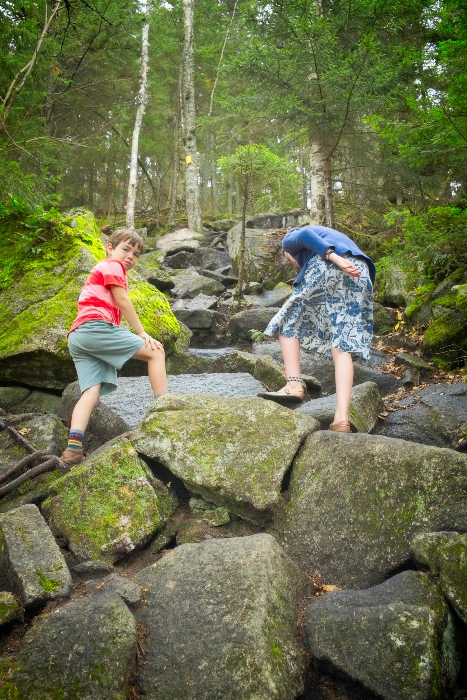 But the tale of the war between the monsters and the humans was one of utter devastation ending in hope of resurrection. I wish I had recorded it. On this hike, the kids spent time trying to re-tell the tale to me. I think it's all Humpty-Dumpty, tho, to be never together again.