1.
I bought the train pyjamas at a thrift store in Vermont two years ago. What a find! Perfect condition, and only two dollars. "Let's not wear them until they fit you," I said. He was three. They were size seven. He slept one night with the pyjamas under his pillow and did not sleep one cool night without them after that.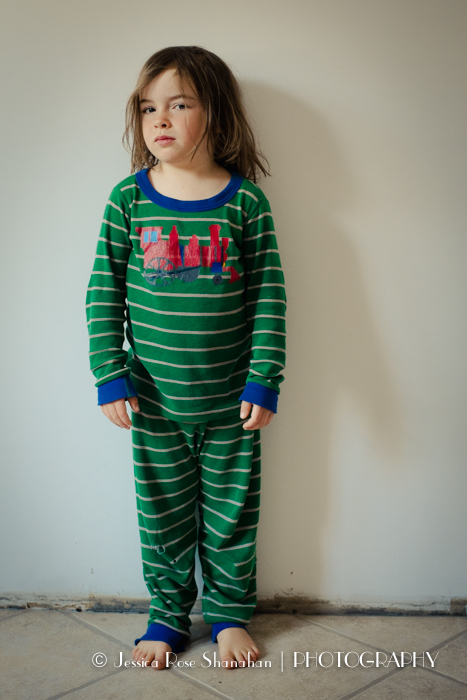 Last night he saw the holes in the knees and elbows and cried. "Take a photograph of me in them. I will never wear them again." He does not want to wear them out. He wants me to make them into something else, something to keep forever. I dare not cut something so precious.
2.
Iris has never particularly liked the upcycled sweater dress I made when she was not-yet-two, but I still did not want to get rid of it. It is what freed me from the confinement of patterns and got me sewing again. This morning, she put it on. "It is so snuggly and soft," she said, "and it still fits."
The pants that I made a little while later, on the other hand, are no longer snuggly and soft, nor would they still fit, if they existed. They were worn to rags. The woolen rags were cut into strips. The strips were rolled to make the tight inner heads for wool-stuffed dolls. What do you make of that?