We follow the path into the little woods behind the school.
Most of the snow has melted, but the ice of the path remains.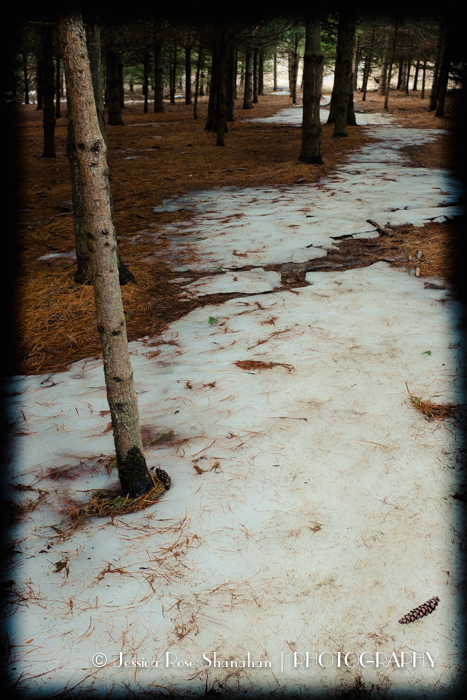 When there is a small patch of snow, we dash across to the other side—
just to see how fast we can run.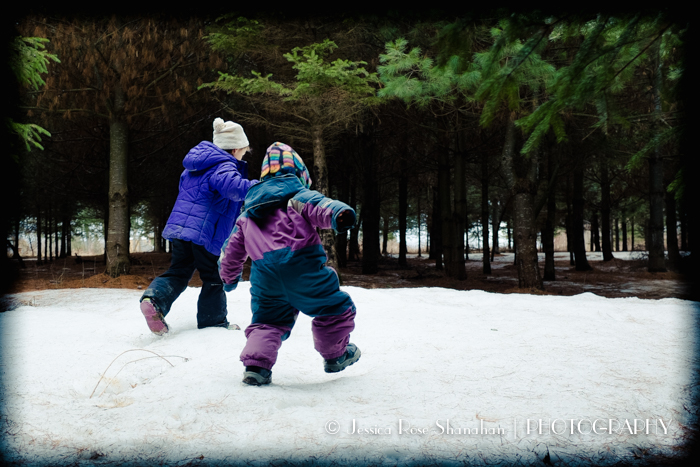 Children who live nearby play here.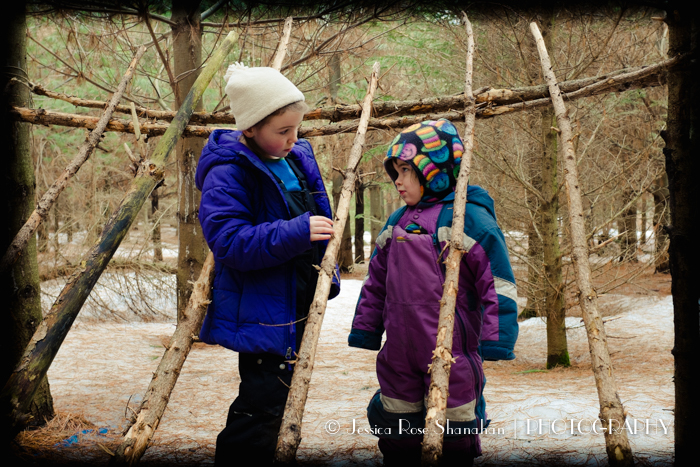 The property is part of Val-Esterie. It, too, will be sold when Val-Esterie is sold.