They were playing Rocks are Money.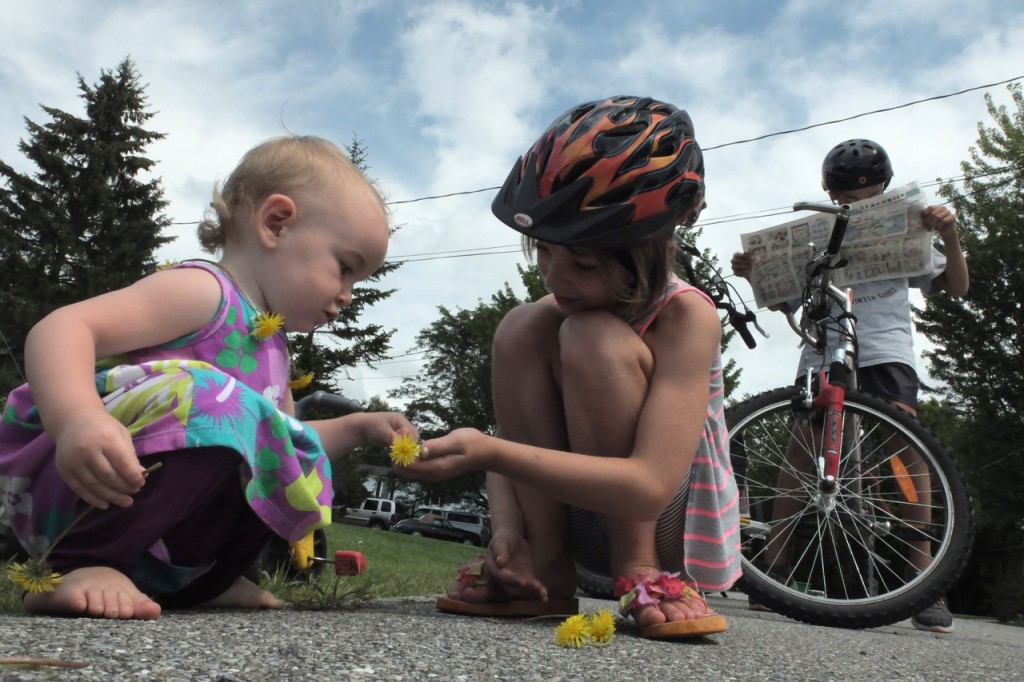 With enough rocks, you can pay someone to take you for an airplane ride.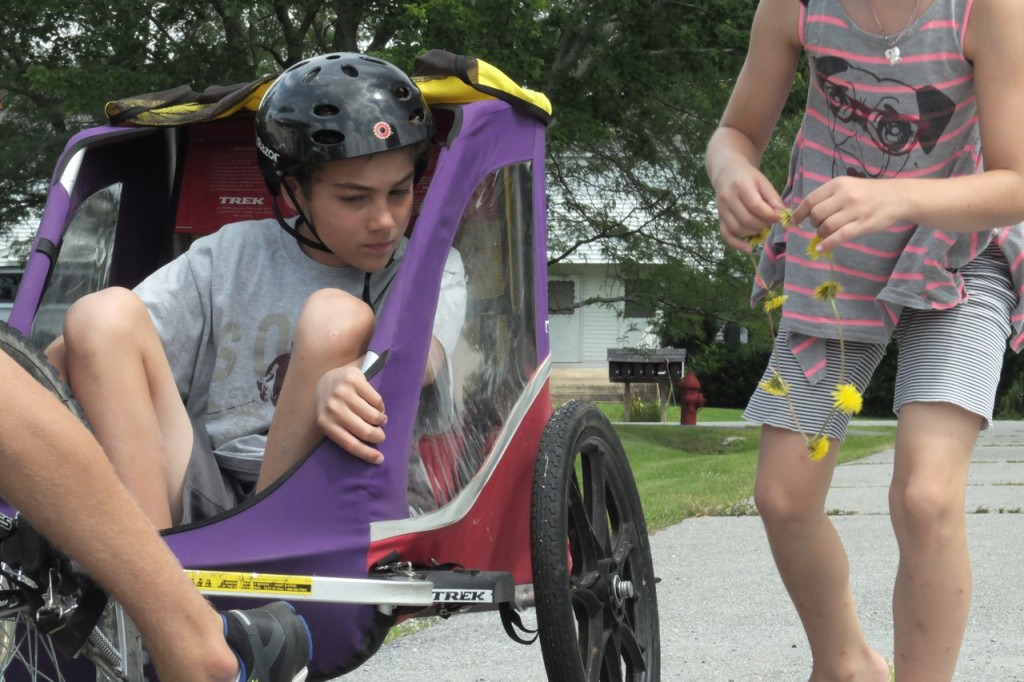 Later, that person might give the rocks back and ask you to clean his room. If he is your big brother, it might work.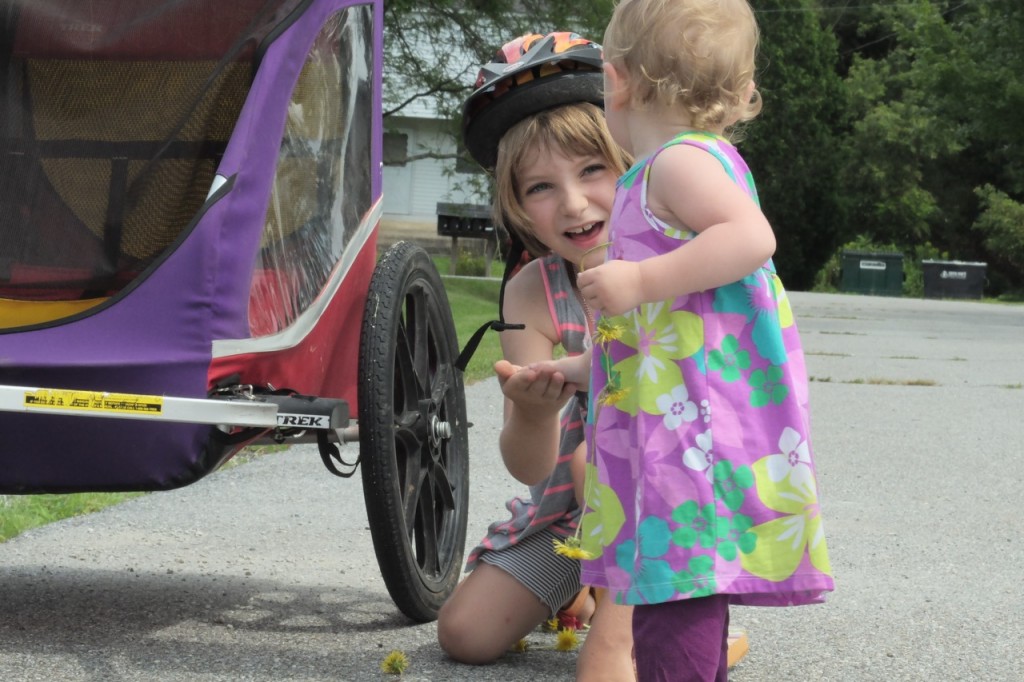 But Iris robbed the bank,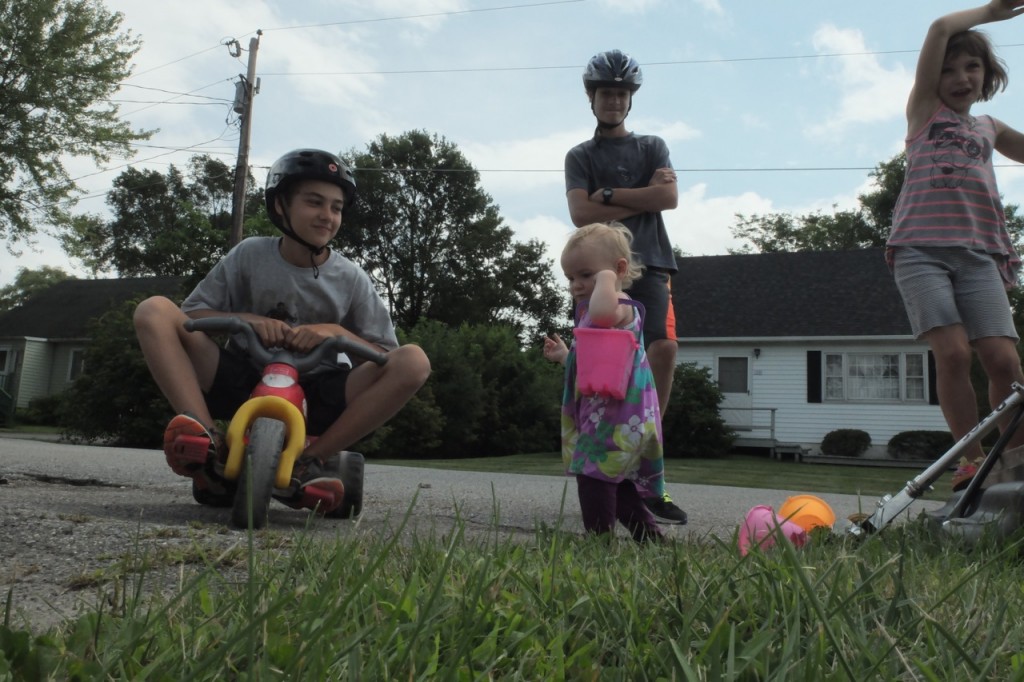 and paid off Tallulah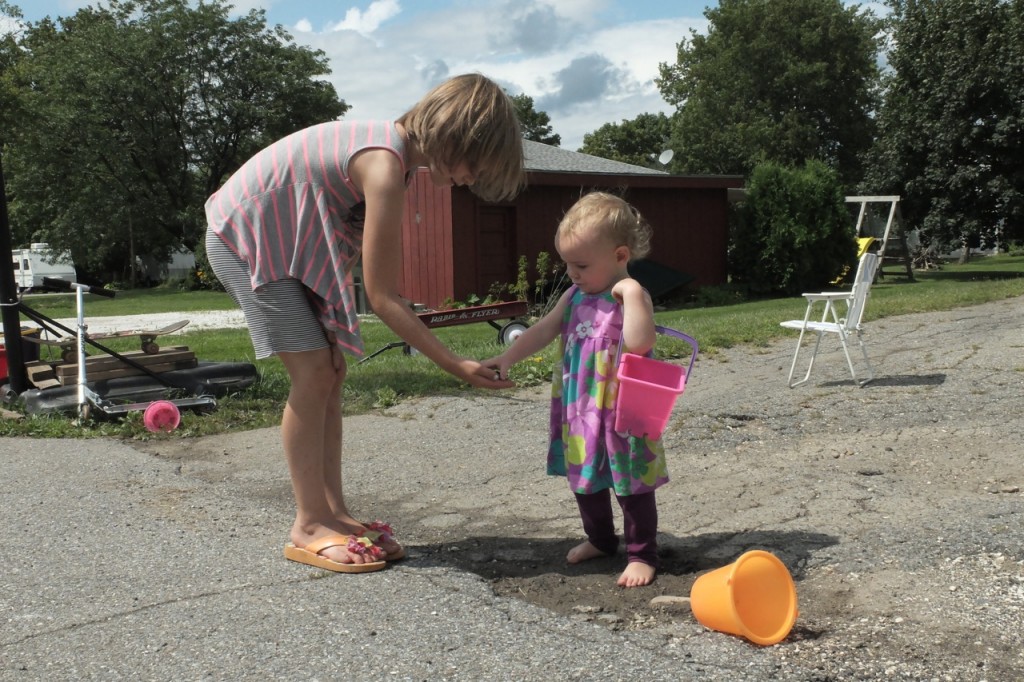 to drive her around the block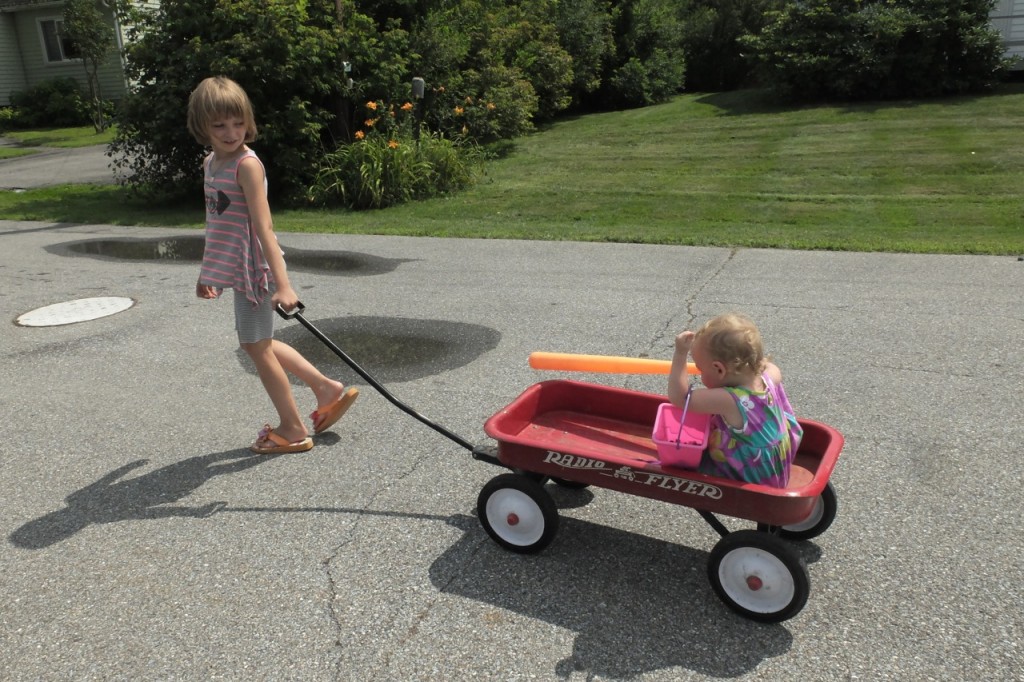 in the getaway wagon,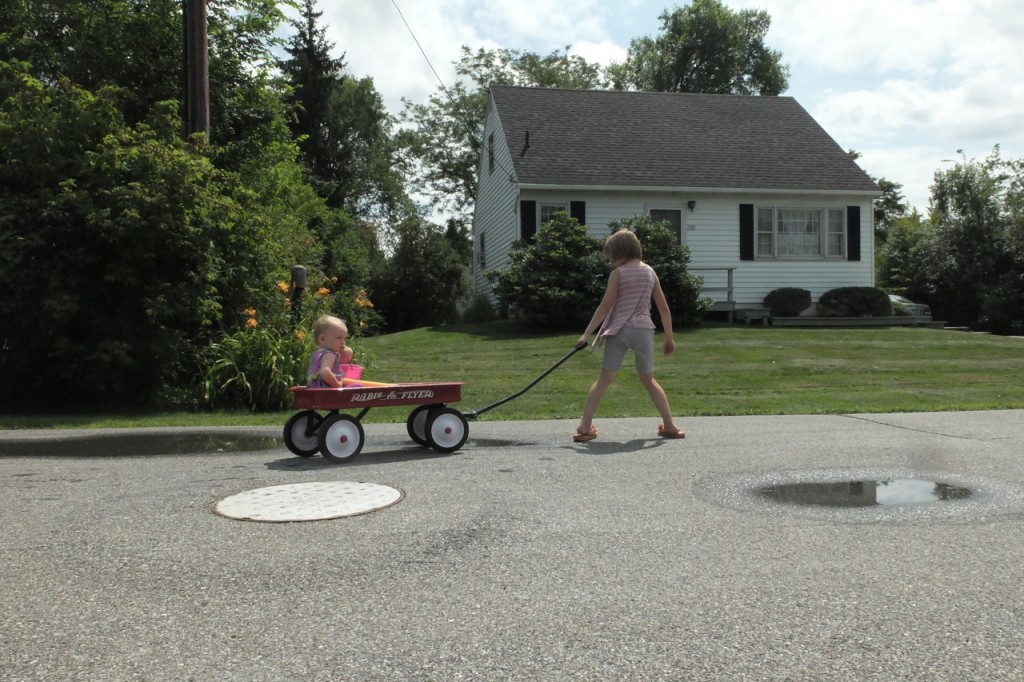 leaving a trail of ill-gotten rocks and un-ripe apples in their wake.