At a garage sale,
Mom bought a box of batik fabric that someone had cut into small pieces with the intent of making a quilt.
The quilt was never completed.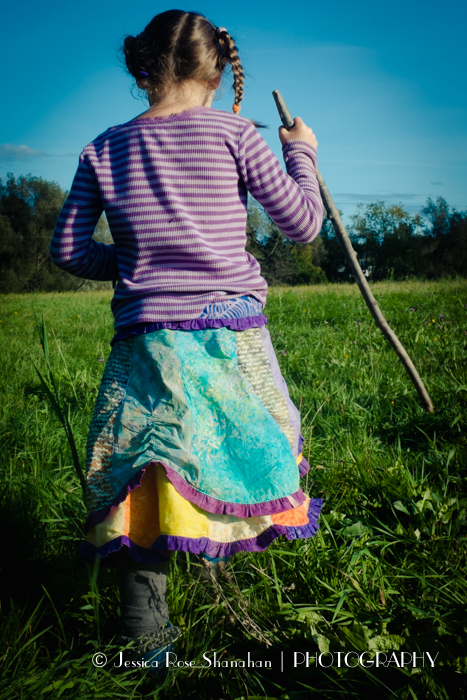 She bought me the fabric thinking I might use the tiny pieces to make tiny doll clothes.
I have decided that I enjoy piecing the fabric for clothing.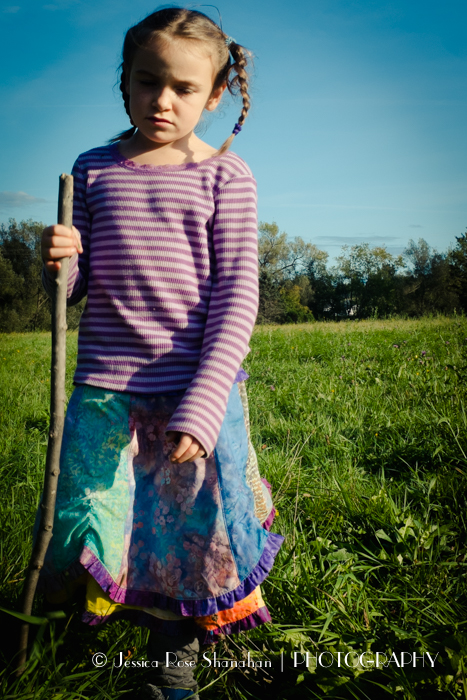 This skirt has 32 different fabrics.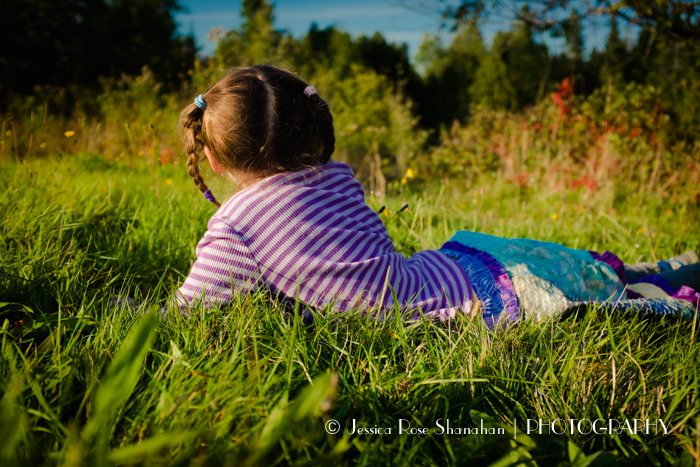 I took Iris to the field across from the school to model it for me.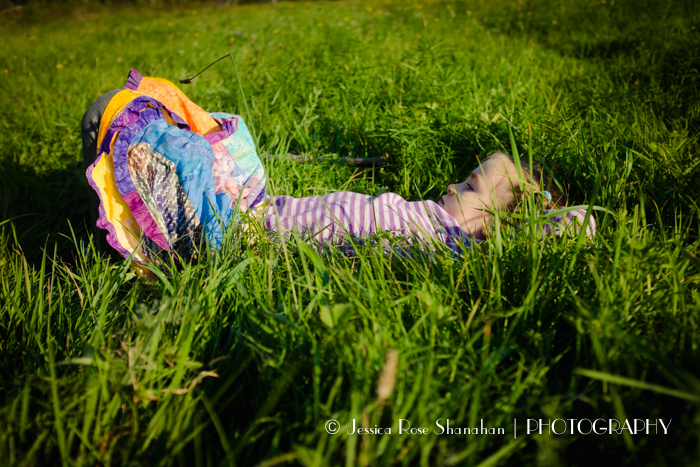 …& then strange tiredness overcame her, & she lay on the ground, immobile.