Seeing as I've hardly taken these pants off Iris since I made them, I decided to make another pair.
On this pair, the wool is quite felted, which makes them rather waterproof and windproof.
Now Iris can stand near the front door with no fear of getting frostbite.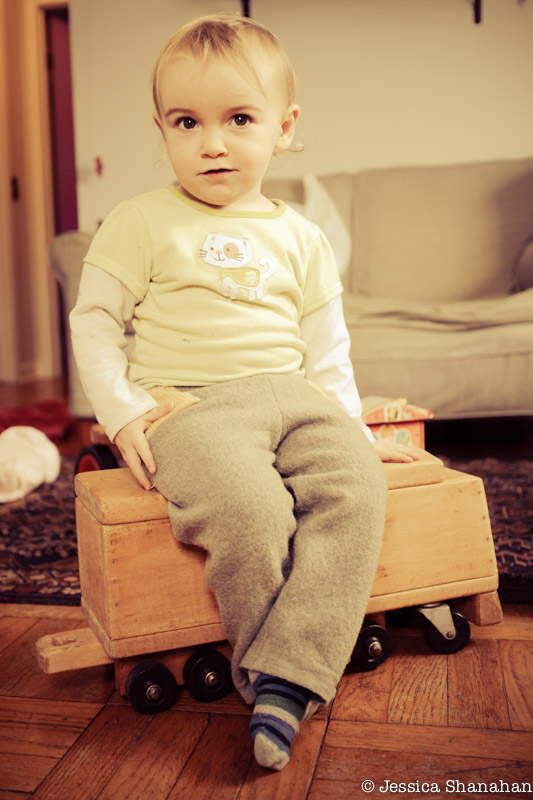 I still failed to make process photos and directions.