Martin wanted me to photograph his fantastic snail.**(see note #1)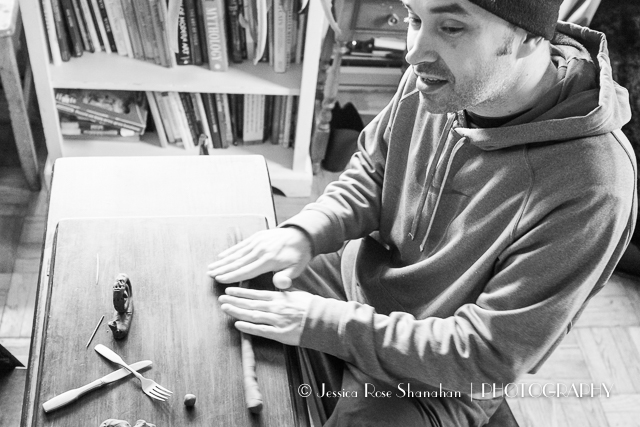 "Snails are not rolled up worms," I said. "Have you forgotten everything I taught you about snails?"
"I will try again," said Martin.
He then made a small trough, poked two holes for eyes, and added some gamepiece-people antennae.**(see note #2)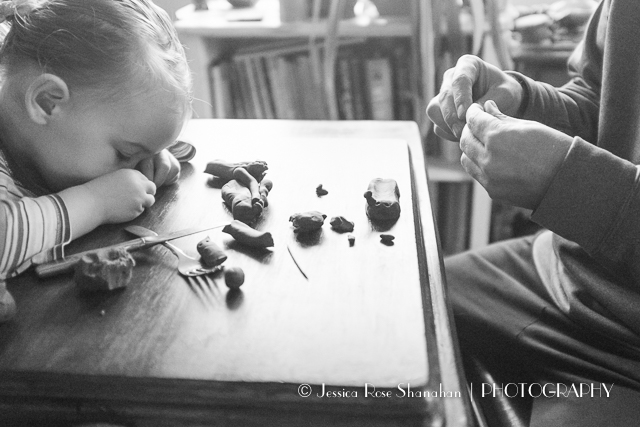 Iris immediately insisted she could do better.
She spent the rest of her session with Papa trying to take the dough away from him.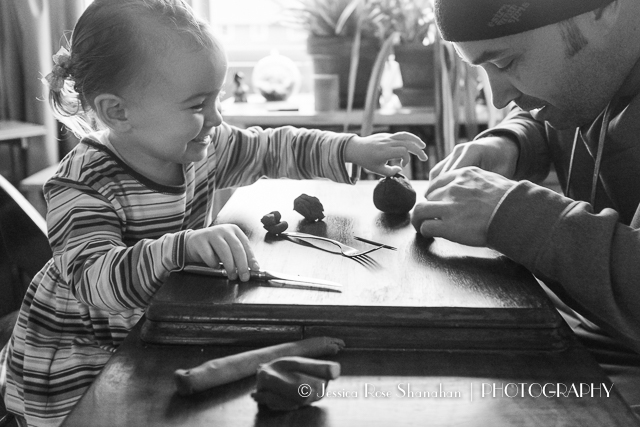 Soon after, Iris watched patiently as I quickly re-fabricated Martin's snail
into a long-bodied, small-shell snail with scraggly eyeballs.
I sat it to eat at the dollhouse table with the dollhouse mama, then I went about making food.
She watched as I magically changed the snail into a lizard,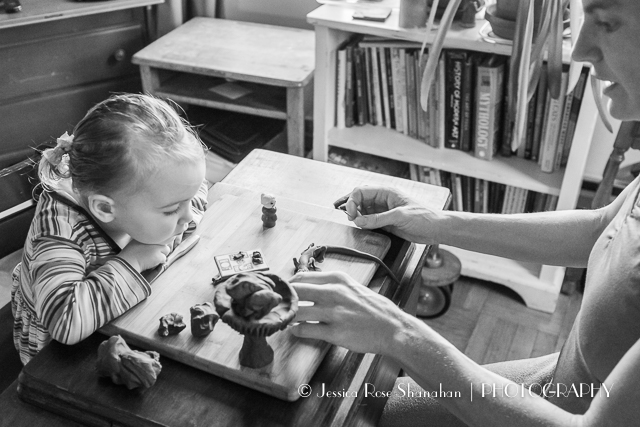 then she proceeded to practice dissection techniques.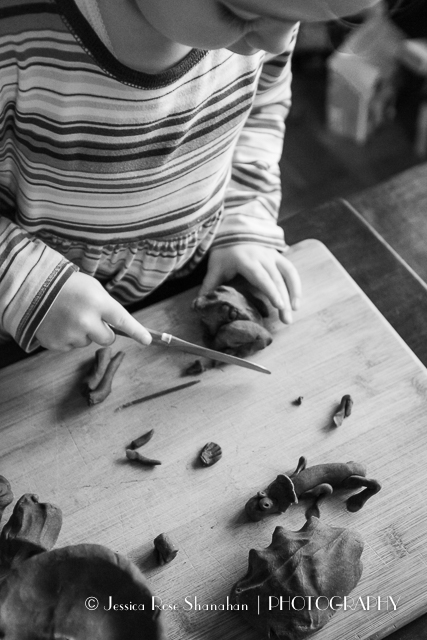 **NOTES**
note #1: Actually, he wanted to photograph my fantastic frog.
note #2: Gamepiece person: