At the sea in the morning, the tide was out,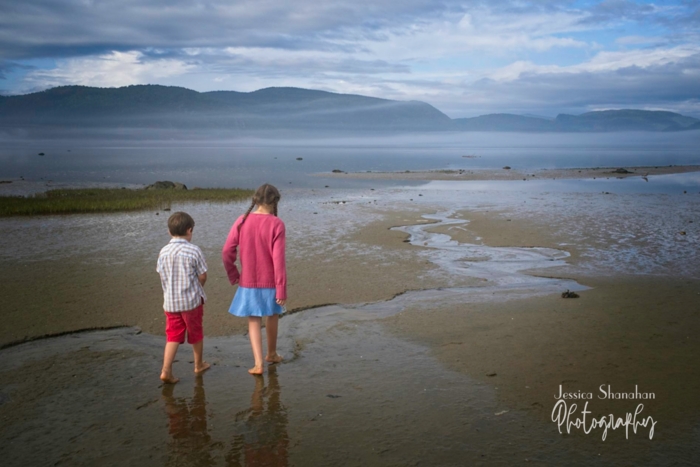 so we went exploring.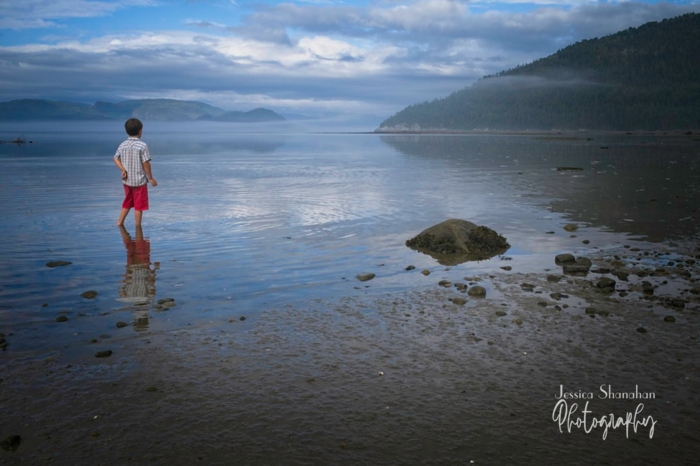 One can walk a long way into the bay of St. Margeurite without getting one's knees wet.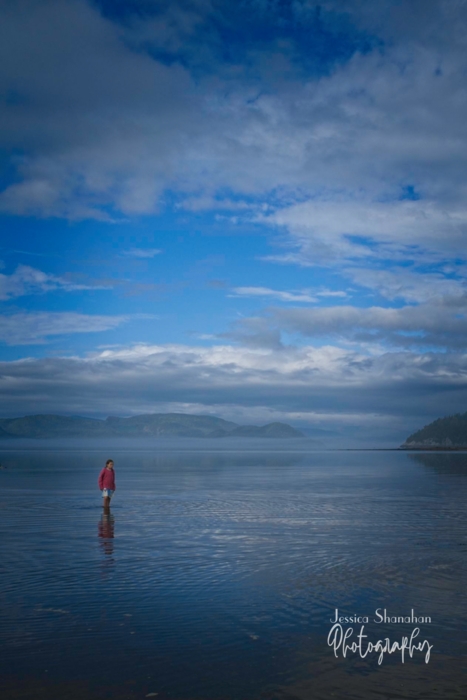 Far, far out into the bay at low tide, even the bird people had dry knees.
Then we turned and walked up the low-tide river.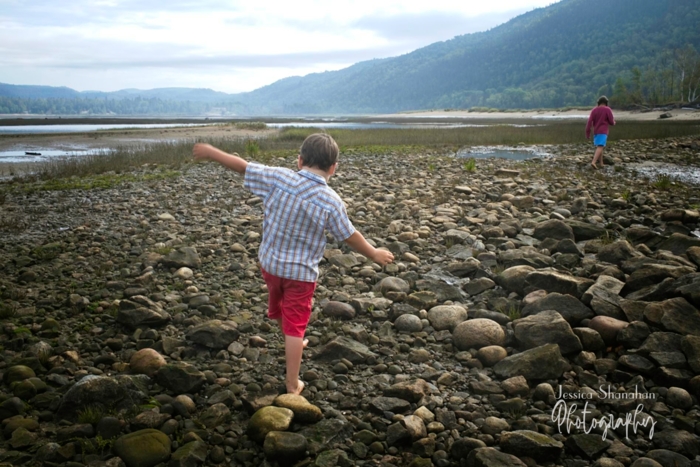 Beneath our feet, little green things enjoyed the sun while waiting for the tide to return.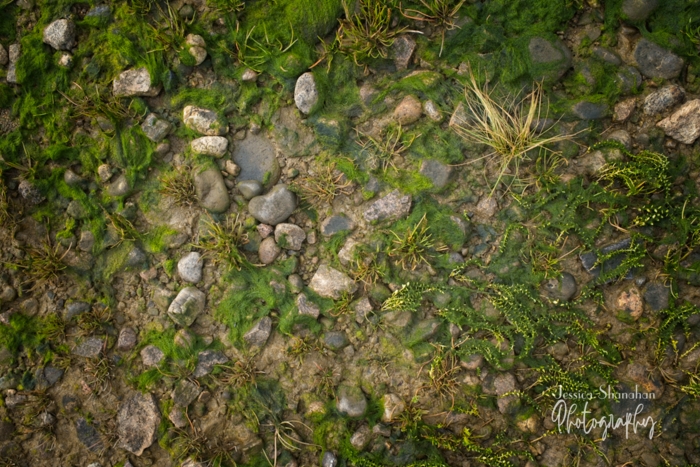 *   *   *
Later in the day, Iris and I took a walk together.
We discovered an outhouse that would prove to be the only place Martin could poop.
For this reason, I have immortalized it in my photo album with the grand headline,
"Remote Outhouse Saves 50-Year-Old Man's Colon from Bursting on Week-Long Camping Trip."