I thought I had no use for the arms of this sweater, but the truth is,
thick cashmere is fantastic when the weather outside lurks below zero for days on end and
all the heat from the wood stove goes out the front door.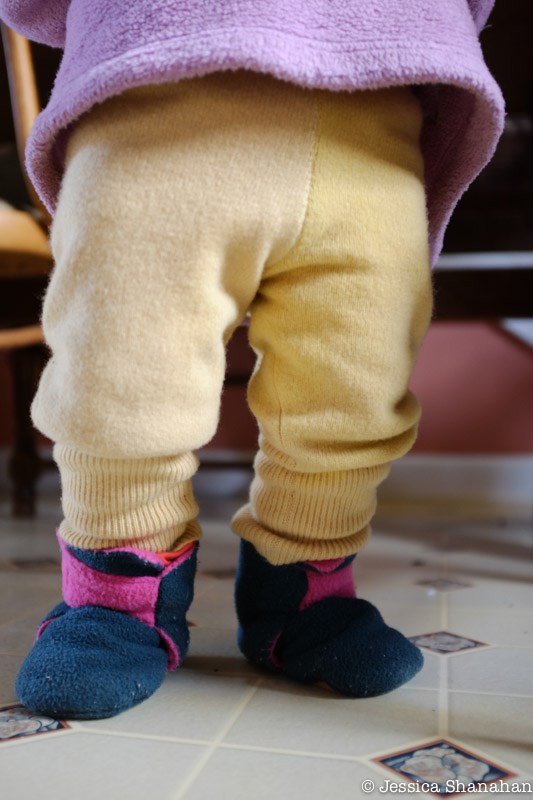 I snipped the arms from the sweater, cut some curves here and there, added pins and stitched it up.
I ought to start taking process photos.
I ought to practice writing more precise directions.
Mom (Gramma) made the booties.