I made up a recipe for sweet potato custard pie before Christmas.
Martin thought it was fantastic; I thought it was imperfect.
So I made up another one. This time I left out the crust. Really, I'm just interested in the formation of custard.
It was real yummy, but then I ate too much, which didn't feel so good.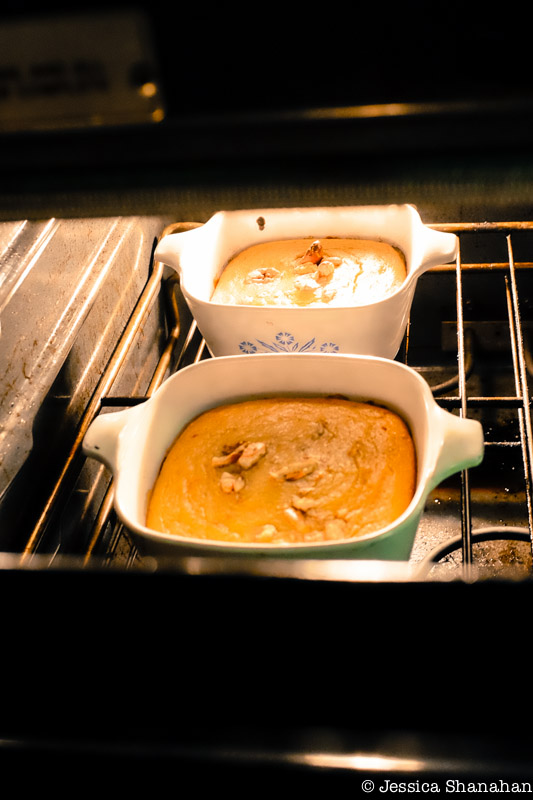 Here's my recipe, because I didn't see anything like it on line, and because it's the only thing I photographed today:
2 cups (about 2 medium) sweet potato, boiled and peeled
½ cup sugar
3 eggs
½ Tablespoon cornstarch
2 cups heavy (whipping) cream
½ teaspoon coffee extract
tiny dash of cinnamon
bigger dash of ginger
blob of molasses; about 2 Tbsp
Mix well everything but the eggs and cream. Beat in the eggs. Mix in the cream.
Pour into 4 custard dishes (equivalent of one 9″ pie)
Bake at 400°F for 40 minutes or until a knife inserted halfway between center and outside comes out clean.
Cool.
Iris calls it pie. Now after dinner she chants, "Pie! Pie!"