Iris says she only let me take her photo because I was really just taking photos of the doll.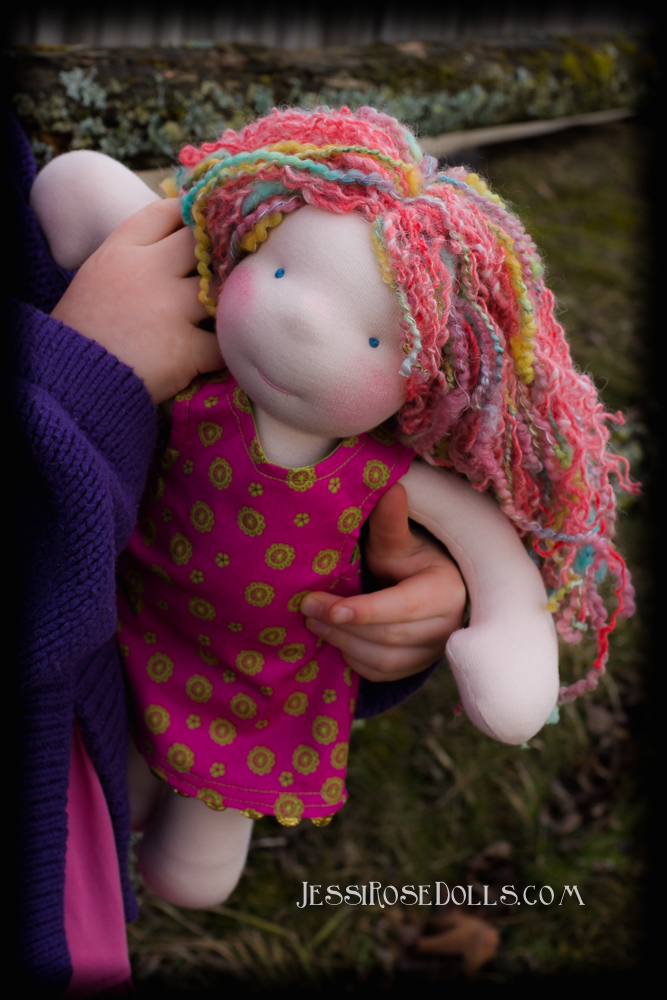 The sun was in her eyes.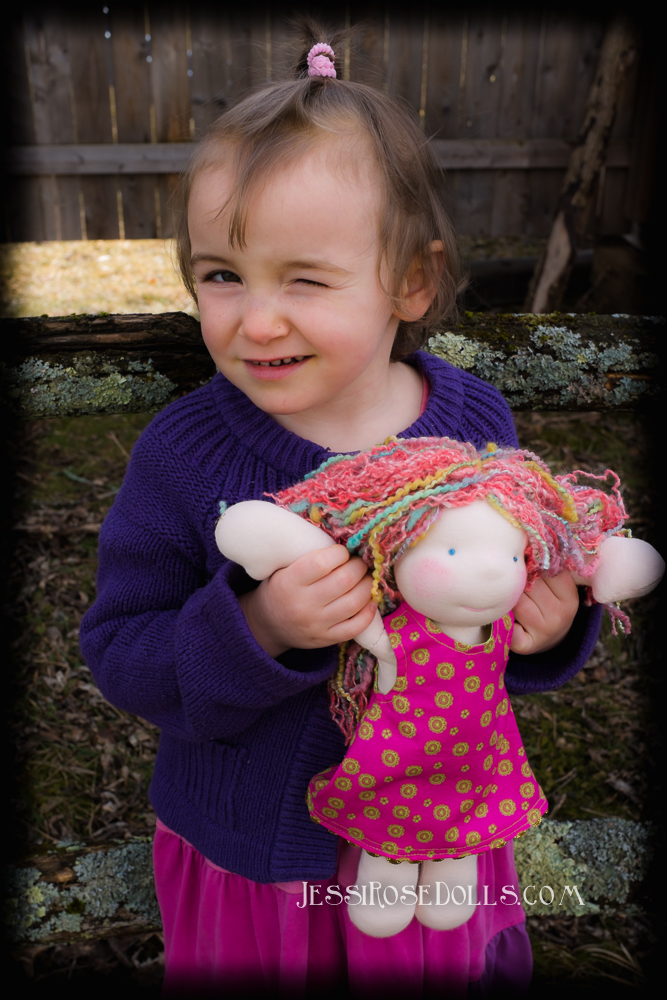 It was cold.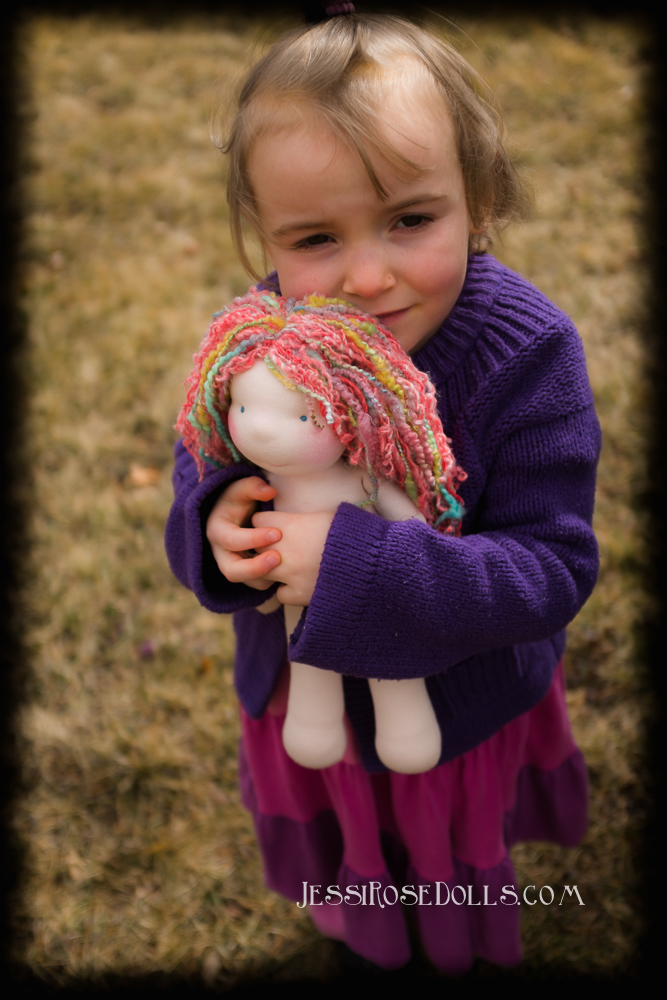 It is not very interesting to just stand there and look at a camera.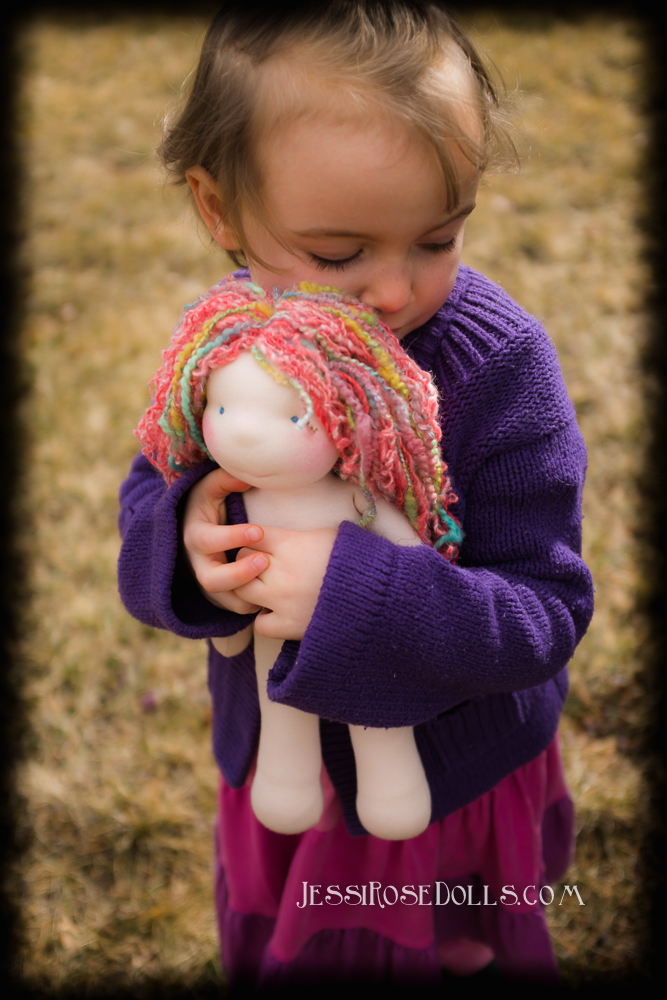 I didn't want her to just stand there and look at the camera.
I wanted her to keep the doll off the muddy lawn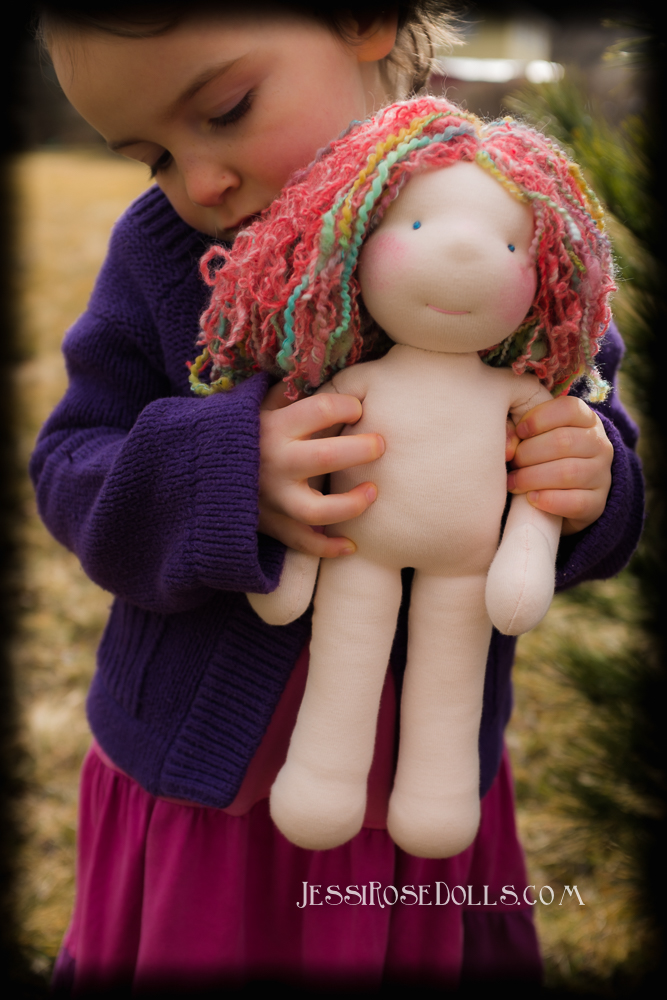 and to make it look even cuter than cute.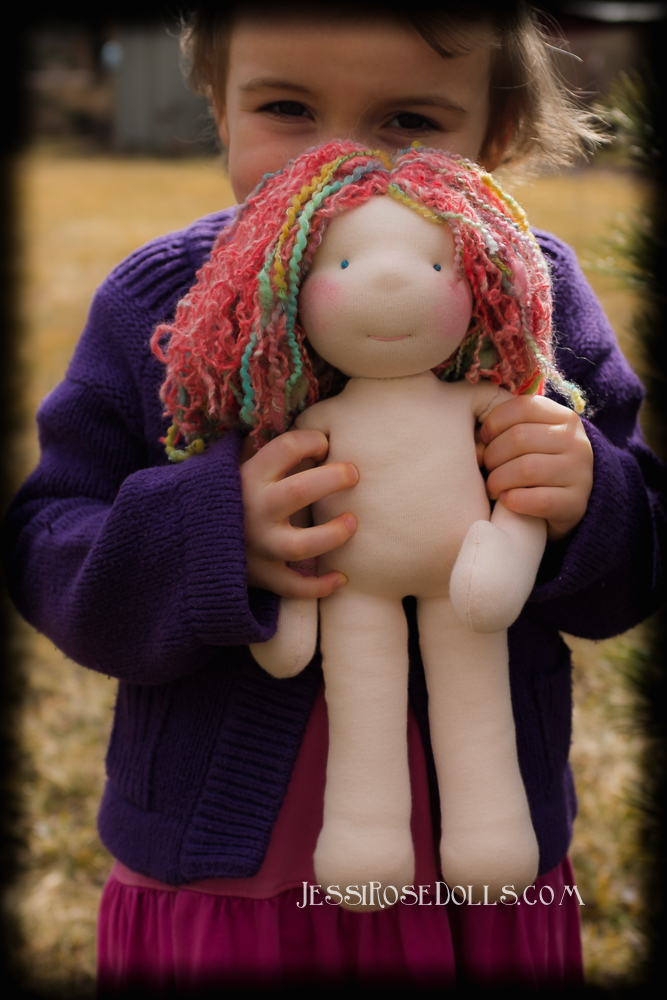 Iris is, by far, the cutest little girl I've ever made.
The dolls are getting consistently cute, too.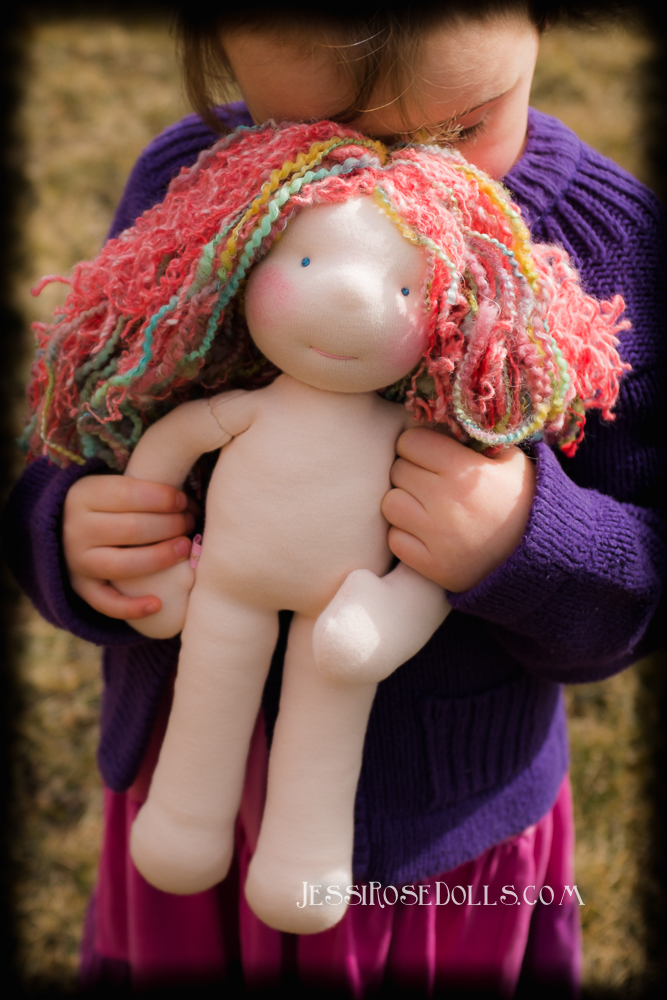 This one would be perfect, only her body is on backwards.
Tho you wouldn't have known if I didn't tell you 😉