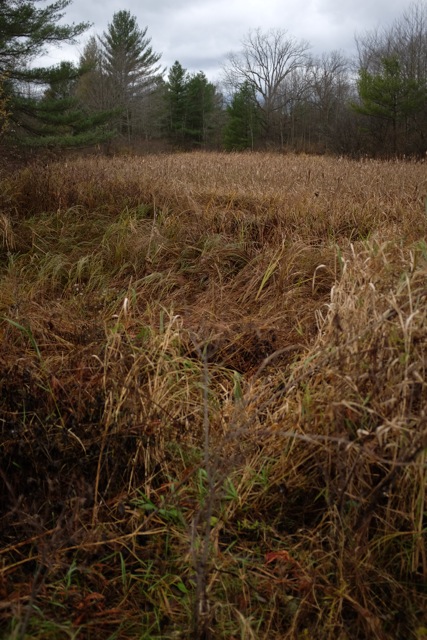 I was on my way to story time at the library when Iris fell asleep.
It was 10:15am— a horrid time for her to nap— but I decided to walk a little longer.
I went down the Ti Haul trail to where it overlooks the wetlands of the nature preserve,
fiddling with the color settings on my camera and texting to pass the time.
Iris only slept 45 minutes.