We walk down through the school woods then turn left, back up the hill, where the stream goes under the culvert.
The children practice crossing and re-crossing a log.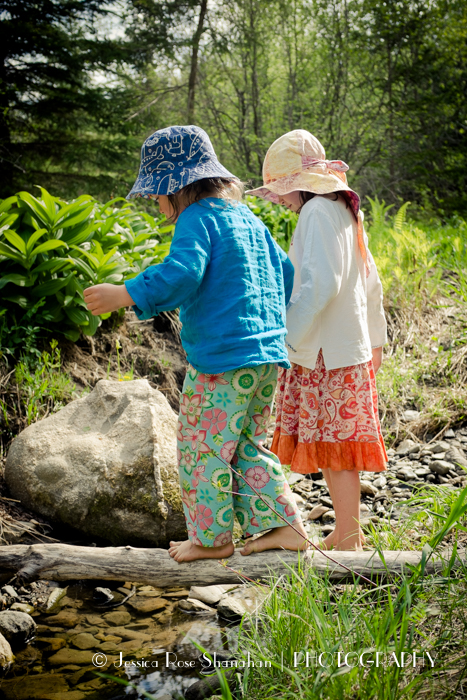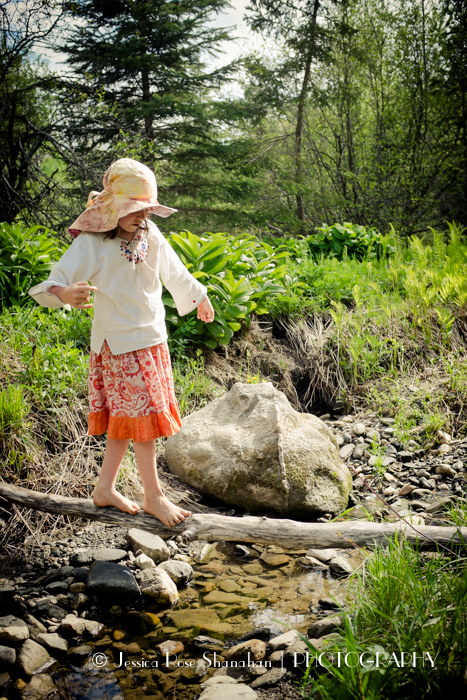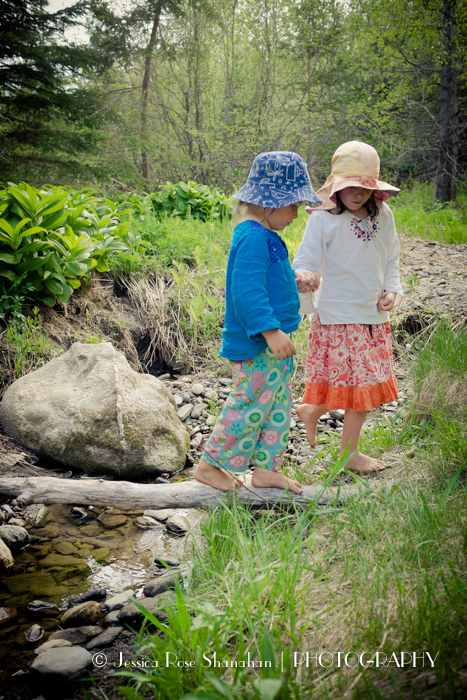 There are many people footprints here. There are also raccoon footprints, 'possom footprints, mouse footprints, and various bird footprints. Akiva finds snails to be the easiest animal to track and spends some time judging a snail race.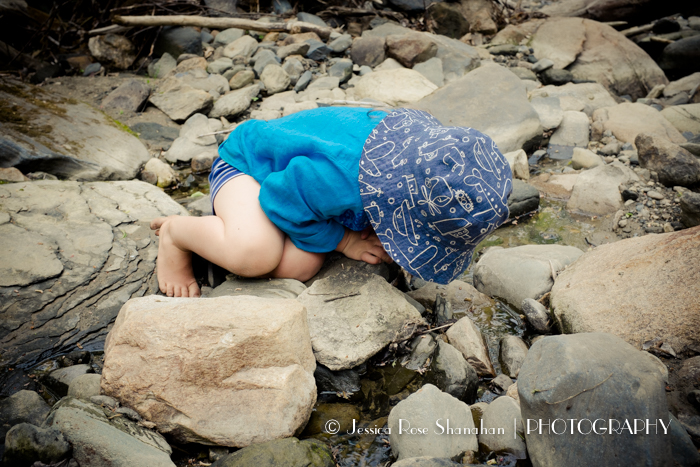 Upstream, we find many bones of a long-dead horse. Iris takes home some teeth.