I passed them in the cemetery. The stone had Doris & Larry Arnell's names on it. Ernie was digging.
But I didn't take out my camera. I wanted to, but I didn't take out my camera.
"Sad about Doris,"  said Ernie.
"I just kept waiting to see her sitting on her porch, to say hi," I said.
"It was real quick in the end. She went real quick."
But I hadn't known she was sick again. Her body was all full of cancer.
I hardly see Ernie anymore, since his wife had a stroke. I asked about her.
"She's in rehab, still paralyzed," he said.
He says he's up there at the hospital all the time when he isn't in the cemetery working
or at home working on the house, making it so she can come home in a wheelchair.
But I didn't take out my camera. I didn't ask how many friends he's buried, either.
I was polite.
*   *   *
Iris learns the joys of picking tomatoes. She hides them in the grass so Martin doesn't have to eat them.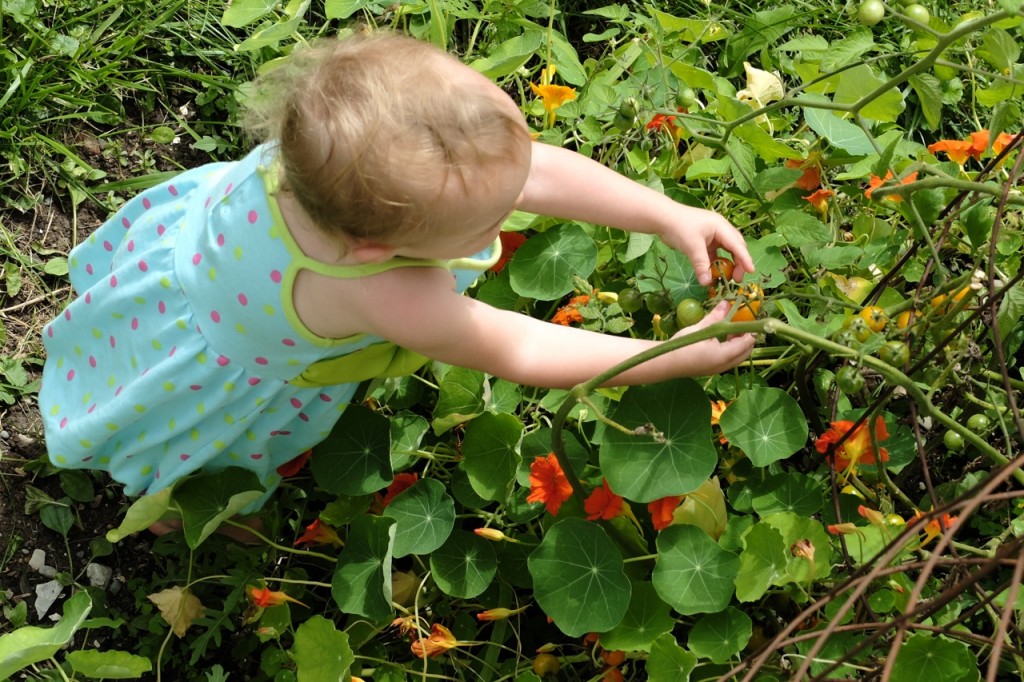 We went up to Shelburne Farms for a little bit.
Happy couples go up there to watch their happy children happily playing in the Children's Farm Yard.
There are lots of toys.