[continued from yesterday's post]
After purchasing my first deck,
I sat down to learn the meanings of the twenty-two Major Triumphs in order to compose
The Tarot Riddles.
The riddles are not intended to describe the image on the card; they are to describe the essence.
This was my first understanding of the tarot deck. It was from these riddles I began to illustrate
The Tarot of the Absurd.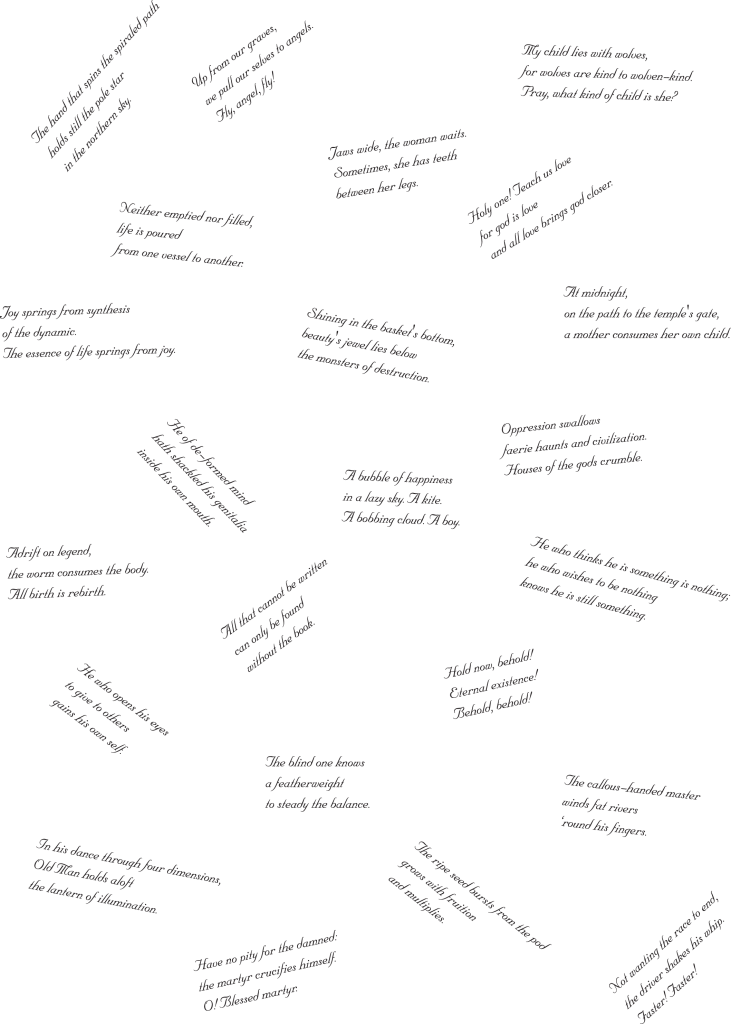 Download The Tarot Riddles, print them out, cut them up, & put them in order as the Tarot of the Absurd is ordered. The first ten people who take their time to do this will earn themselves either (1) two cute little magnets OR (2) the offer of free shipping on a deck of cards/ $5 off international shipping. (Are there even ten people who read this blog?) And if you just want some cute little magnets (Strength & 7 of Cups), I'm selling business-card sized magnets for $2 each. Any questions? Anyone wanna try? Anyone? Anyone? Hey! Spread the word!