Setting: Moderately messy playroom.
Children seem to be distracted from play due to the presence of their father.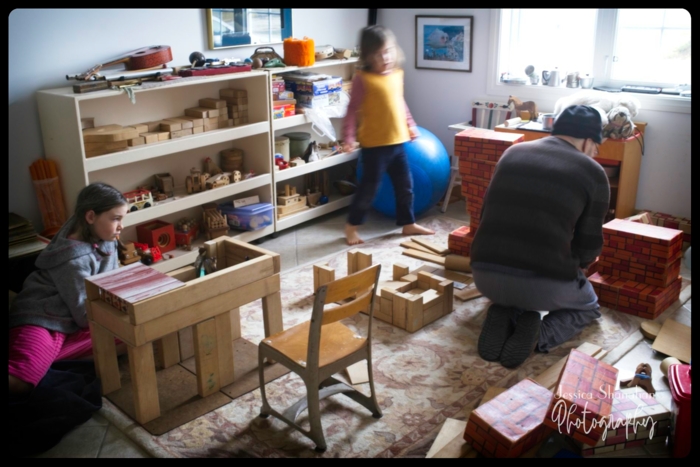 The father is focused on his work— a block sculpture— and appears to take little notice of the children.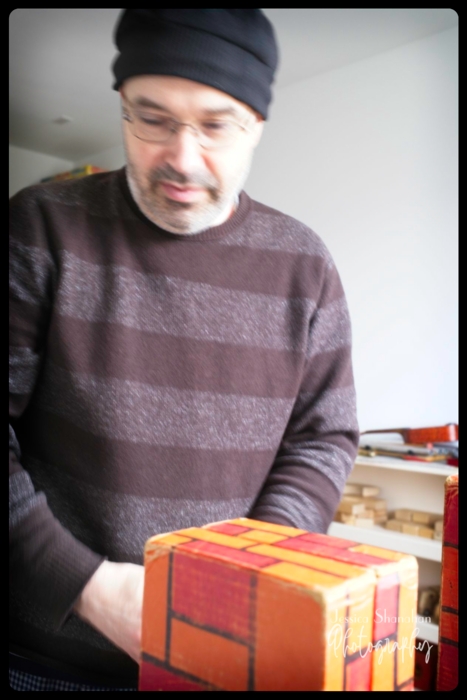 Because he did not play with blocks enough as a child, he has trouble getting them to balance.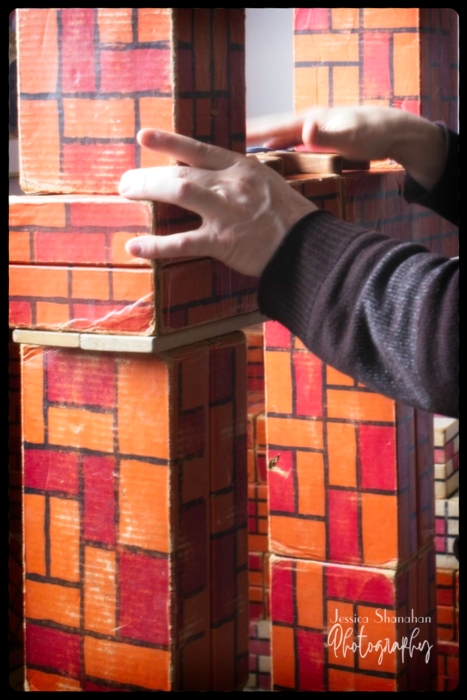 Fortunately, that does not deter him.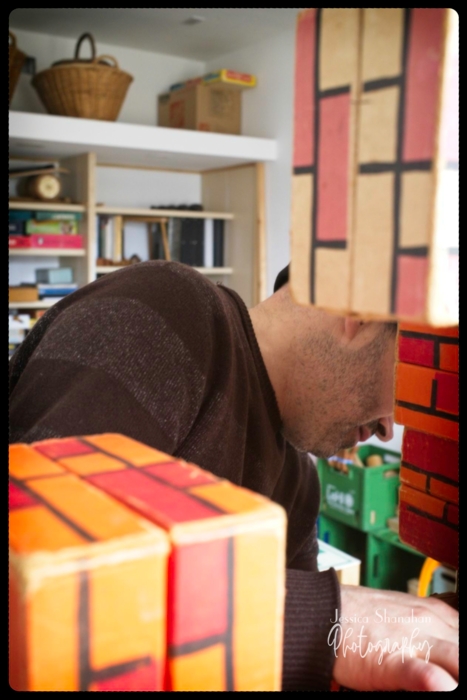 Determined to make up for lost time, he begins again each time they fall.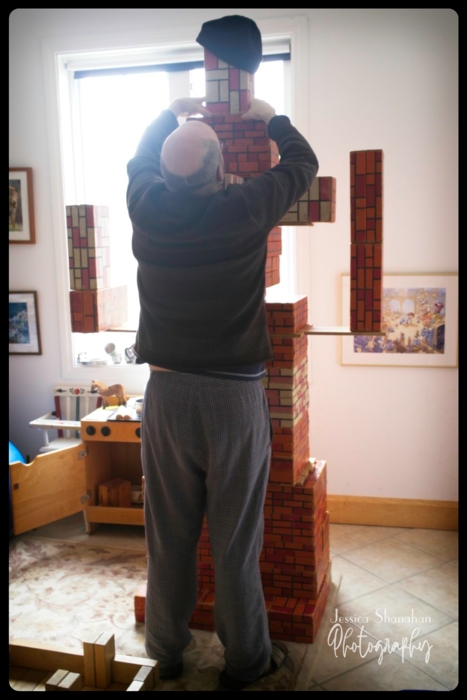 Finally we have it: a French-man with a full belly.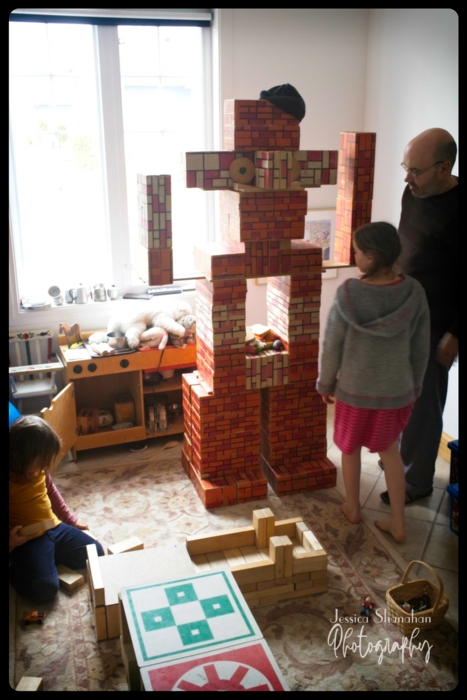 Egg, orange, peach, banana. Toast, fish, strawberry, apple.
The children return to their play.