Whenever I hear the name "Megantic," I think of this horrible train accident that occurred on July 5th, 2013. I heard about the crash on the radio while driving to Quebec with my one-year-old daughter, Iris, and her father, Martin, the man who I eventually married and remain married to a decent number of years later. Am I not lucky?
Because that was the first I ever heard of Lac-Megantic, the national park and dark-sky preserve will forever be tied in my mind to a train carrying 72 oil tankers that crashed and burned in the middle of a small town. On that day, the beauty of a sky full of stars exploded into an inferno so bright it rivaled the lights of Quebec City as seen from space.
As they say— at least for now— "life goes on."
We went to the national park & dark sky preserve with our friends, the Maurice Family Girls. It is great to camp with friends and kids! I love it. I did not take any photos excepting on this one day when I was particularly tired. I stayed above on the bridge for a while, using my camera as an excuse to view Claudia and the children from afar. In the entire national park (which I admit we saw very little of), this little river crossing was voted the absolute best place.
The maroon girls work on the mouth of the canal. Akiva attempts various bridges.
Tabéa works on an independent study. Claudia keeps the peace.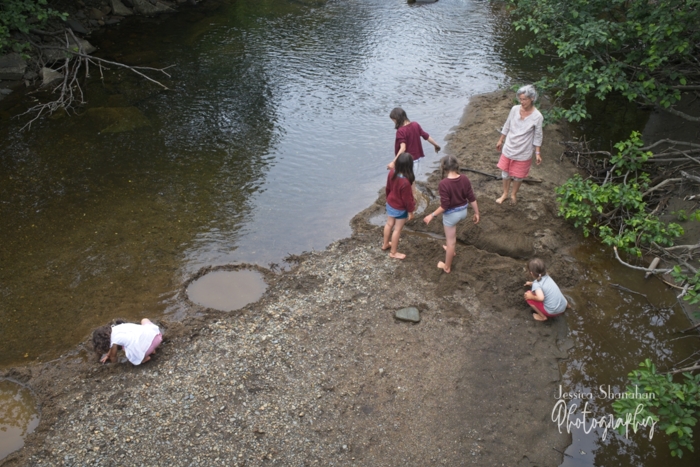 Iris fixes the walls of a pond. Tabéa's tripple-pond complex is revealed.
Back at the canal, bridge construction is not looking good.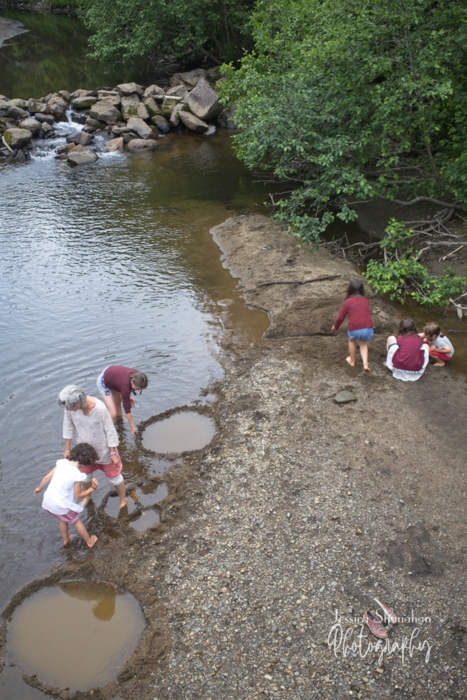 Akiva attempts a different style of bridge at the opposite end of the canal from the initial construction.
It works!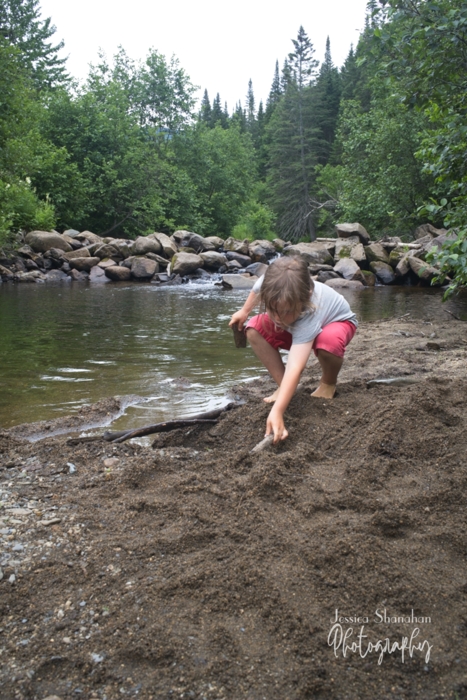 Iris says she is all out of English stories.
She begins a series of French stories for Tabéa while sitting atop something tall, hollow, and resonant.