I tried to photograph my mother and her mother together at my grandmother's apartment, where I like the lighting. I have tried this a few times, but I haven't gotten something I like yet. On this occasion, my grandmother was really quite compliant & silent, tho she said she couldn't figure out what's going on. My mom is really quite talkative, which is lovely, tho talkative mouths are not quite as photogenic as mouths that keep their minds to themselves. Should I have a chance to attempt this again, I would have both of them stand near the window and look straight at the camera with their heads as close together as possible. I have a wide-angle lens & when things aren't aligned, it really shows the foreshortening.
This is my favorite photo of my two old women together: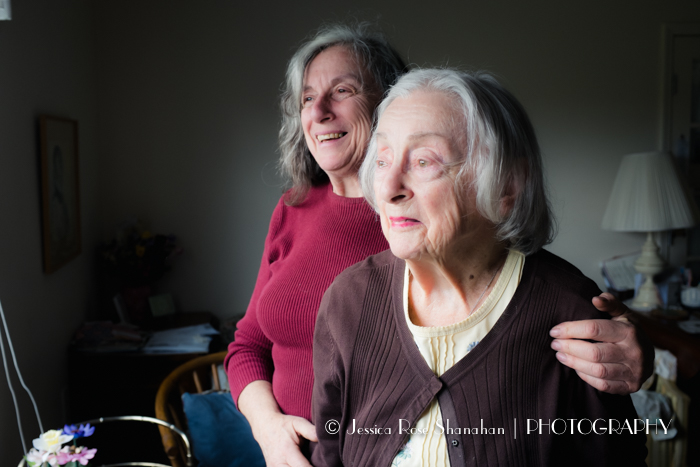 I love my mother's face in this photo: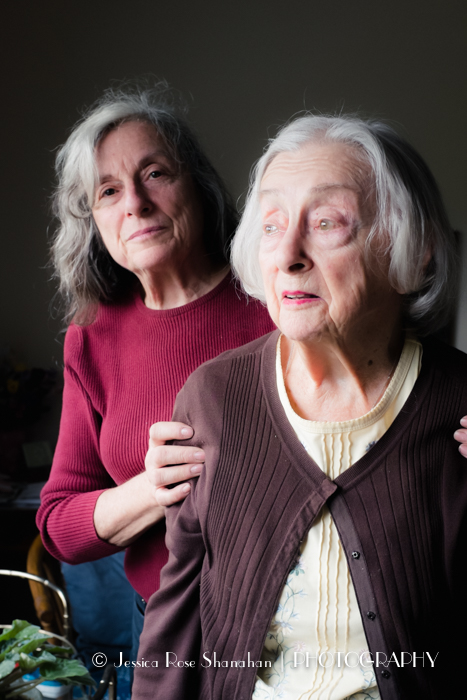 & I love my grandmother's face in this photo— but what was my mom chatting about? I have no recollection.