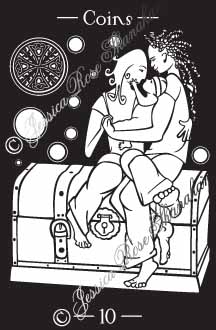 Family. Security, wealth, and accomplishment. Sustainability: meeting the needs of the present without compromising the ability of future generations to meet their own needs.
Wealth can loosely be defined as a stockpile of resources. Income, on the other hand, is resource flow. The resources that determine wealth are relative. They differ between societies and among different groups of a single society. It is therefore impossible to come up with a definition of wealth that we can all agree on.
Popular culture looks at property holdings, investments and bank accounts as a measure of wealth. Wealth is generally defined as a personal accumulation of resources that both allows us to live with less stress and gives us a better shot at regenerating healthy progeny. Wealth is limited to certain individuals, at the expense of others.
By this measure, environmental assets are not counted as a part of wealth. Thus, the economic contribution of the public commons is not seen to exist until it ceases to exist, at which point those who exploited it to obtain personal wealth complain of an income drop and those who used it for subsistence are destitute. Such is the tragedy of the commons. 
A more holistic measure of wealth would be one's dedication to sustainable natural resource management and the greater good of future generations: planetary wealth. This is the only definition that allows everyone living on the planet to be wealthy without poverty, if only we could just all get along. (In Utopia, everyone is wealthy.)
Any definition of wealth that allows rampant depletion of natural resources for individual empowerment fails in the long run, as it allows one's offspring to live in an environment of depleted wealth, thereby offering them a smaller chance at success. Family is integral to the definition of the Ten of Coins. For those following this course of action who have no offspring, I have not one decent argument against unmitigated selfishness. I can only offer up a curse— may you have a lousy after-life.
"I once met a billionaire at a cocktail party (one of the grocery Lords Sainsbury) and was dying to ask if he thought he was rich, but I was young and too shy. I've never met anyone else who thought he or she was rich, presumably because they spend most of their time at cocktail parties with people who are richer. (Example: Lord Egremont's brother, who used to steal toilet paper when he stayed at Petworth, one of the great houses of England, but Lord Egremont's family would go through his luggage and steal it back.) So [wealth] is not a particularly useful term in political discourse, except to define those people who can afford, through lobbying and lawyers, to pay less than their fair share of taxes."
— James Papp of New York, reader of the New York Times
What is the difference between wealth and income?
What is the wealth of the top 1%?