Another dress! This one is butterflies and ferns.
I made sure to pay attention to where the butterflies land.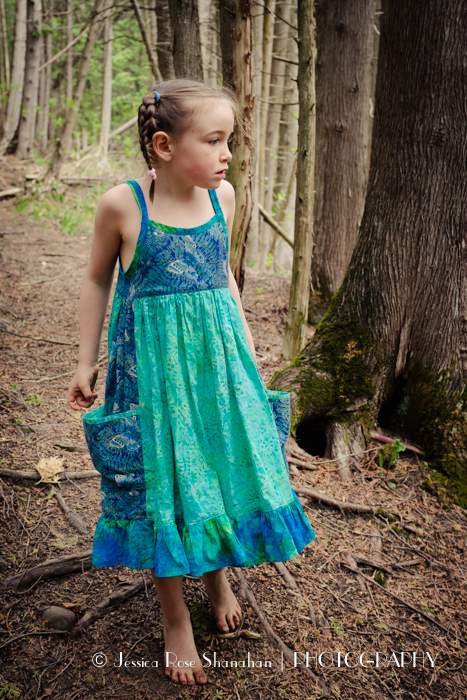 I spend hours deciding which fabrics go together.
I calculate the proportions of the dress according to the amounts of different fabrics I have.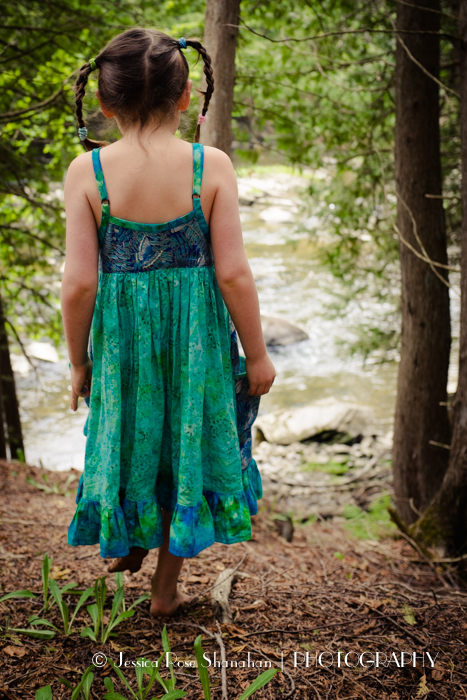 The batik of the skirt portion has a pattern that echos the ferns among the butterflies.
The ruffle and the straps are watery.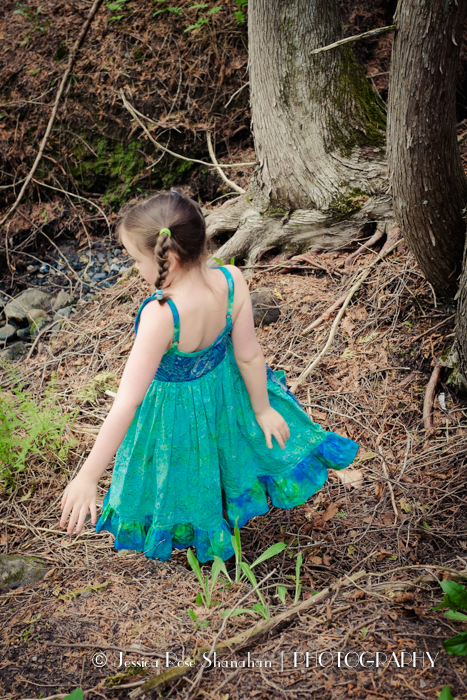 We go down to the water, the blue-green water.
We walk along the stream.