Iris & I went to the Winter Festival at the Waldorf school yesterday. We got there at 2:30pm and, unfortunately, it ended at 3pm. We dashed in and out of some rooms filled with fantastic crafts. In one room was a woman named Selene Lutschg who makes upcycled baby and toddler clothing from old sweaters and sells them at her Etsy shop, Berchta's Belly 1. Delightful! I looked and touched for a few minutes— and I here apologize to her for not purchasing anything— then I wandered off to the sound of drumming. Iris and I spent the rest of our time in a room full of drummers, following the rhythms of a man in a yellow Nelson Mandela T-shirt. Good fun was had by all.
After Iris went to bed, I shrank a couple of my less-favorable sweaters. I looked all over the internet for a pattern I liked but found nothing good. So today while she was napping I said what-the-heck, took out some scissors and went snippity-snap, sewed a few seams, added some buttons, and ended up with (what I think is) a cute little upcycled sweater dress.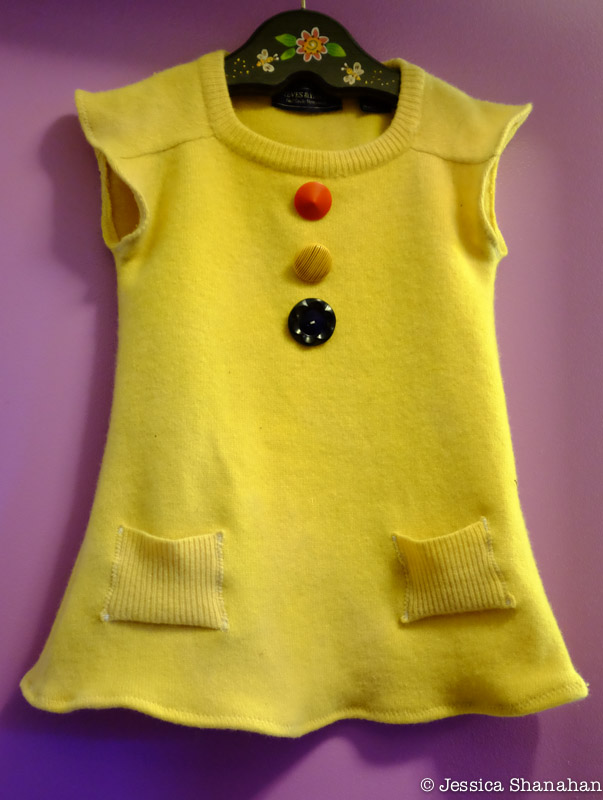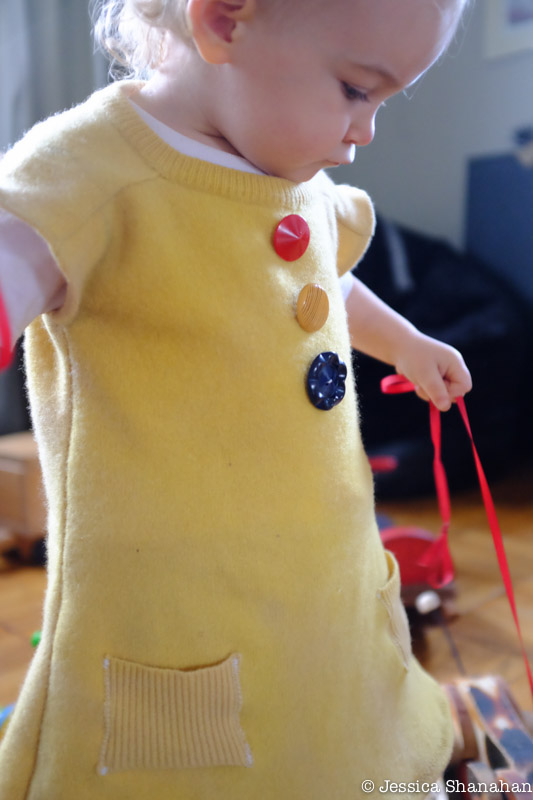 I have enough material left over (the sleeves) to make matching pants, but Iris doesn't really need matching pants.