Mom (a.k.a. Gramma) found some hair rollers in among her things. They're probably from the 1950s or 60s. I remember she used them once in the 1980s. I don't believe that she has used them since, so I suggested that she did not need to keep them anymore if she wanted to increase the quantity of space in her house. To prove me wrong, she put rollers in her hair and in Iris's hair.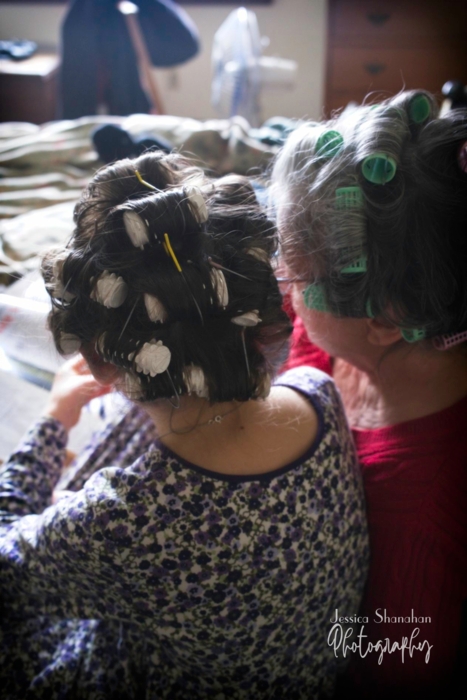 Here they laze on the bed
reading glossy magazines about one of my mother's many, many hobbies: construction and renovation.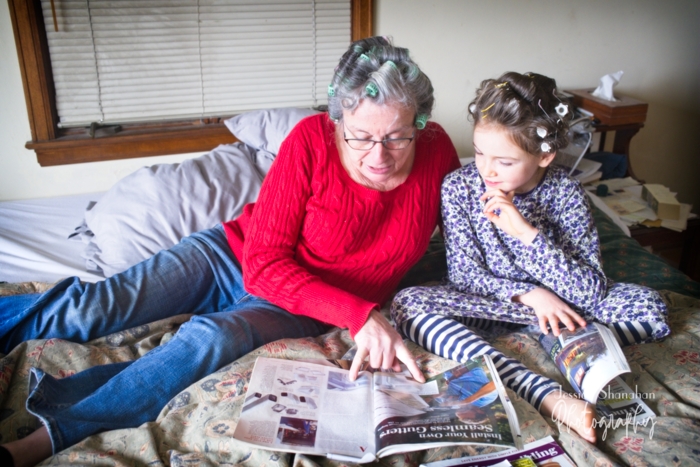 My mother is snacking on matzoh. Bert famously told Ernie not to eat cookies in bed. He told Ernie not to eat cookies in bed because then he would get crumbs in the sheets and then the crumbs would get in his pyjamas and then he would itch and then he wouldn't be able to sleep. To circumvent this issue, Ernie went to Bert's bed to eat his cookies. Earnie was quite creative! My mother is also creative. To avoid crumbs in her bed, she puts plenty of butter on her matzoh.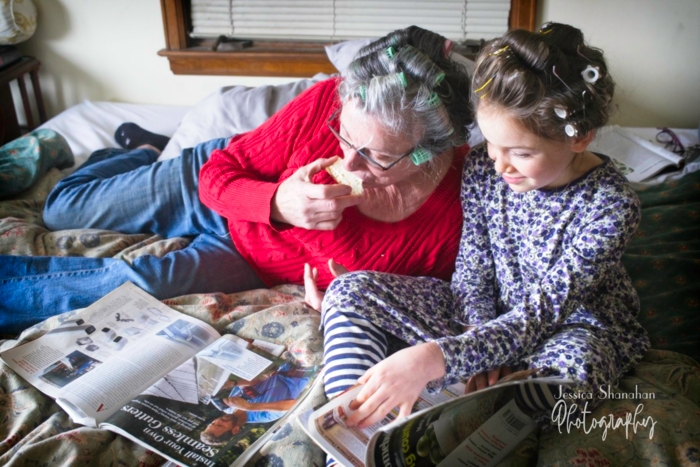 I take over 100 photos before Mom tells me that I likely have enough.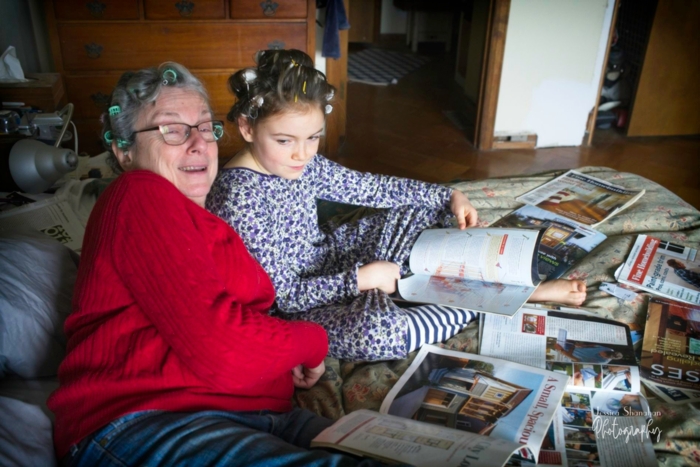 I don't agree with her.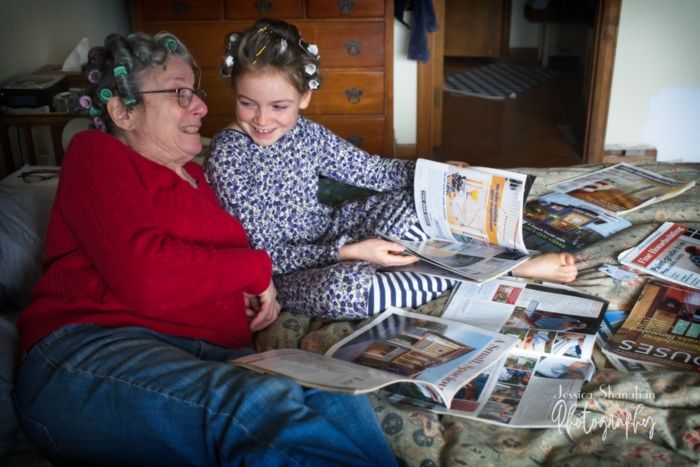 I think I should take more.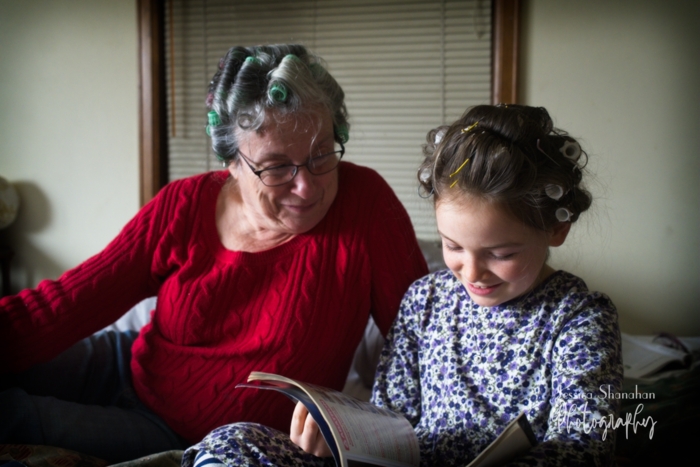 Isn't that silly?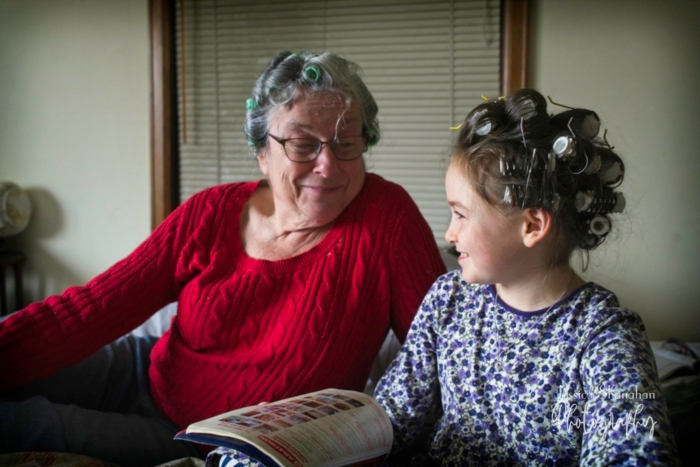 Eventually, they go to the vintage 1950s time-capsule bathroom
to take the vintage 1960s rollers out of their hair. Mom looks dashing with her curlers out!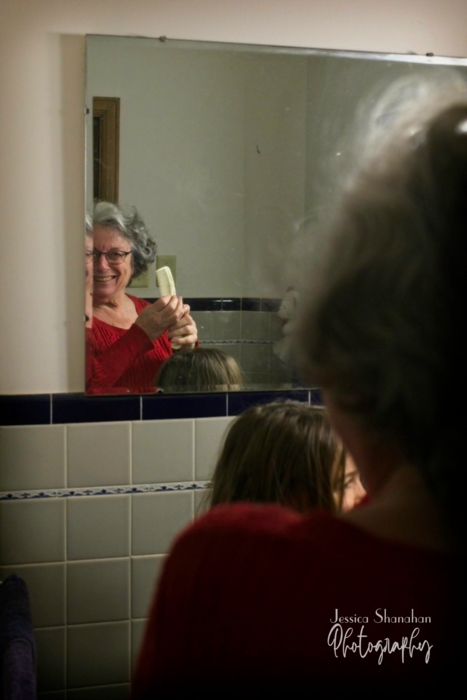 She isn't smiling at herself in the mirror—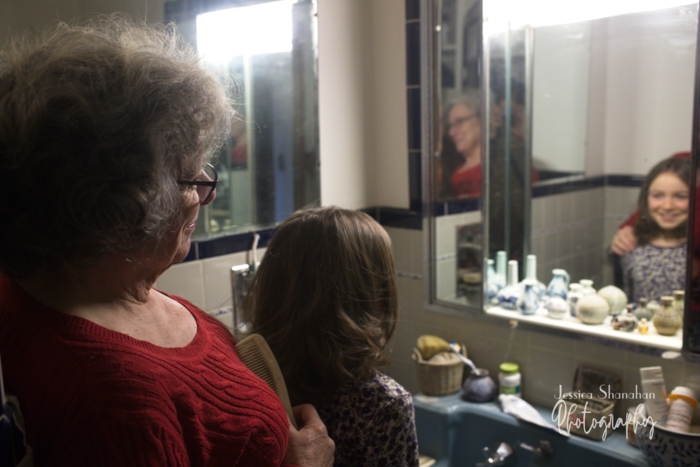 She is smiling at Iris's smile.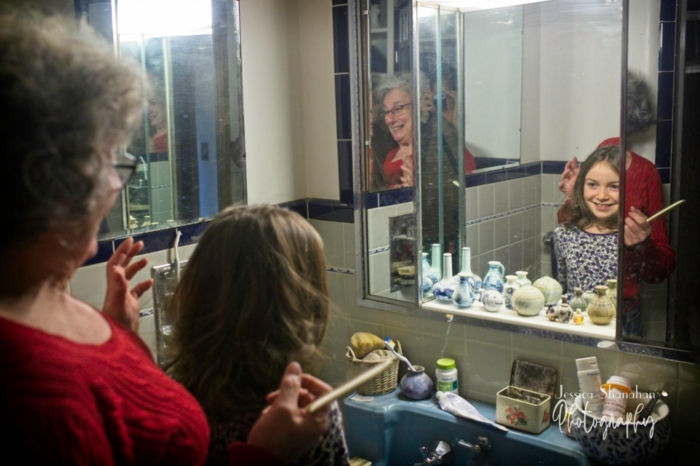 The rollers went back in the drawer, but Mom's not going to use those rollers again.Some day when Iris is tall and lovely, we'll be going through her grandmother's stuff deciding where to donate it all. We'll find the rollers. I'll remind her of the last time her grandmother used them. She'll remember, of course, because she's seen some photos, but what she won't know is that, unlike most photoshoots where I'm able to get rid of up to 90% of the photos, I had a really hard time getting rid of any of these photos.
♦  ♦  ♦
Akiva, meanwhile, is in his uncle Dan's room.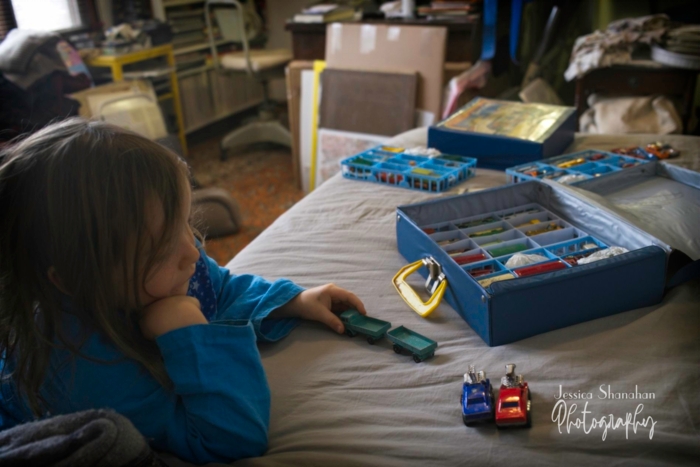 His absolute favorite thing to do while visiting, when he isn't zipping slot-cars around a track,
is to go through Dan's old Matchbox cars.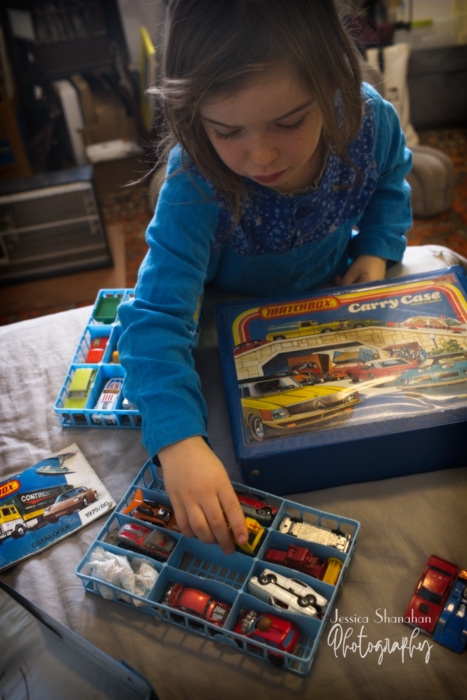 Now and again Akiva checks to make sure that Dan adds enough cars to his drawings
or to see if he is looking up photos of old-fashioned cars on the computer.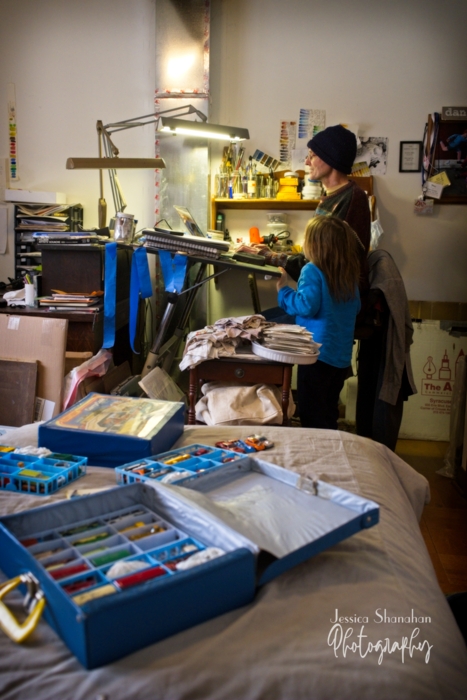 Now and again Dan checks to make sure
that there is still a little boy happily playing with cars in his room.