Rapunzel stopped by. She was passing through, on her way from one home to another. I sewed her a couple years ago. She was wanting a spa retreat to spruce up her hair and wash off some spots. Iris took her out adventuring in the Waterville woods.
Rapunzel lies on her belly to watch the ice freezing below the little bridge.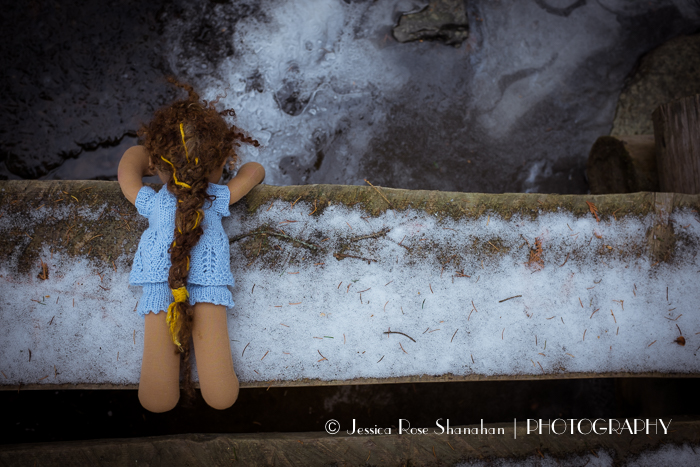 A doll is quite nice, but a little brother is even nicer.
Iris finds Rapunzel a tower.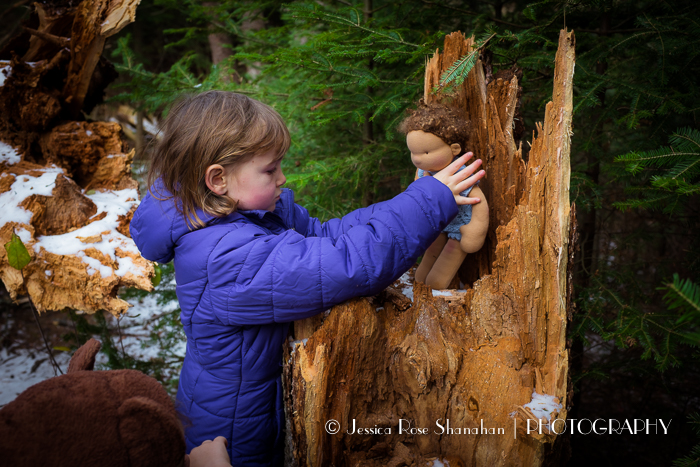 When the mud freezes, it squirts up strange little icicles.
They lift rocks and soil, twigs and leaves, as they twist and twine themselves into horned spires.