We went for a short walk in the woods.
First we splashed in some puddles.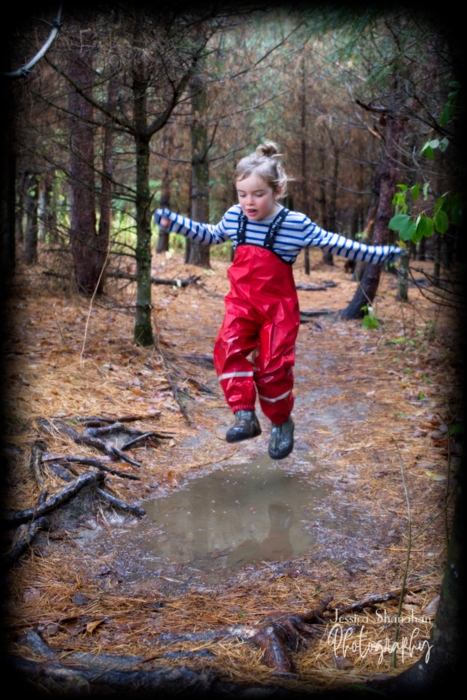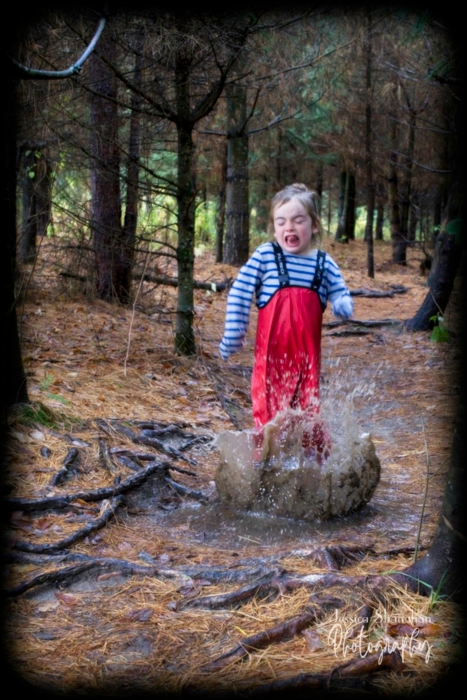 Then we walked down the river—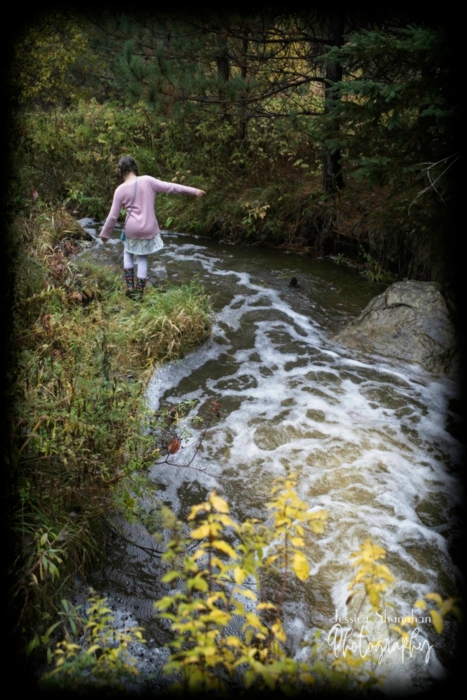 —to the tire swing.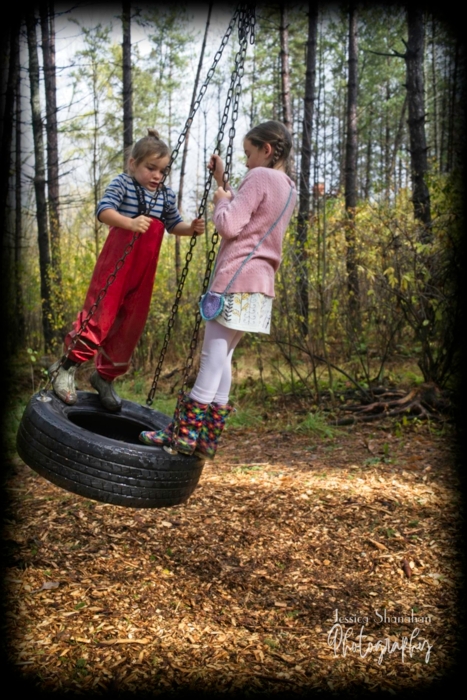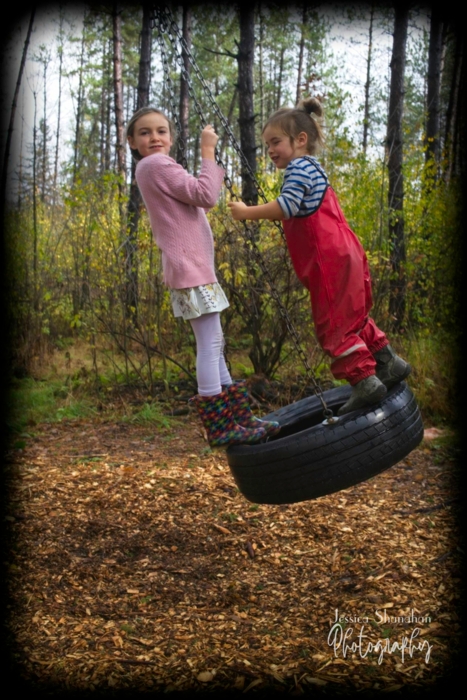 Then we crossed the really awkward bridge where all the steps are attached to swinging chains
and there's a tree that fell on top of it two years ago that one has to duck under.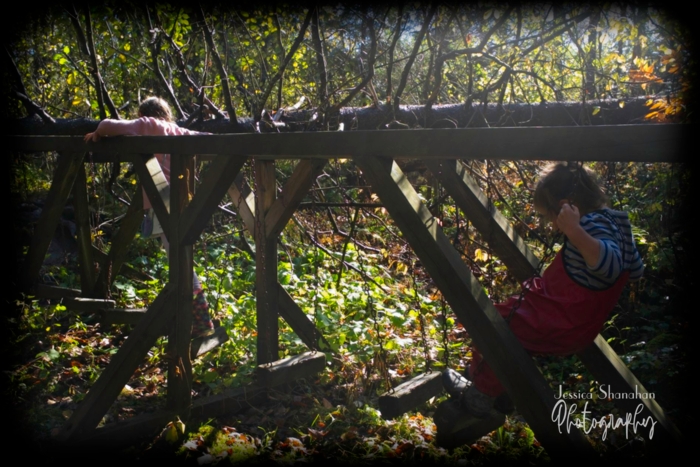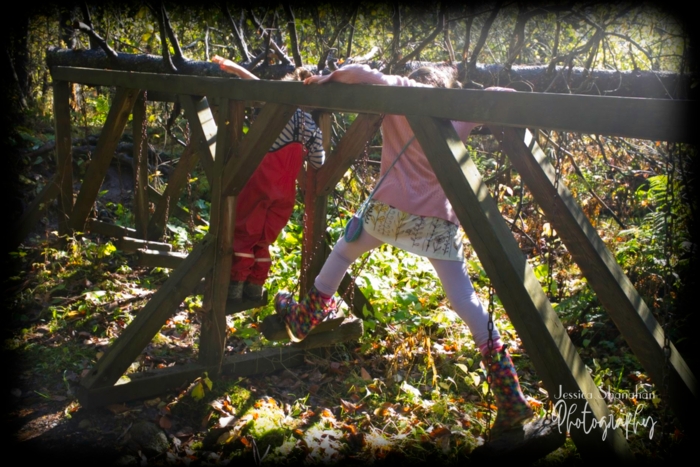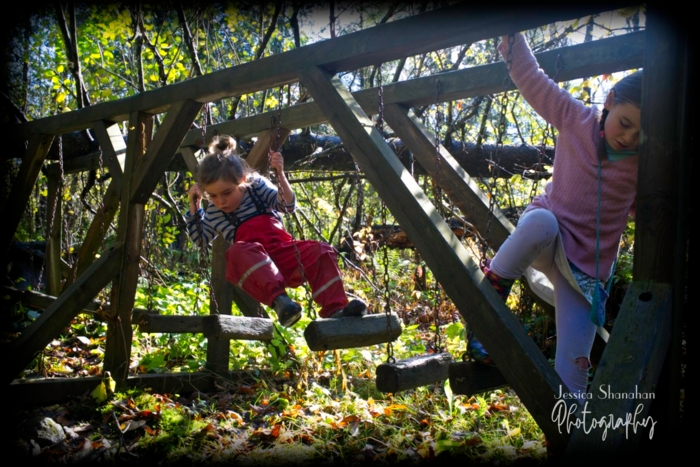 I guess that was enough!