I handed the camera to Martin.
One of two survey markers that triangulate the highest point on the mountain.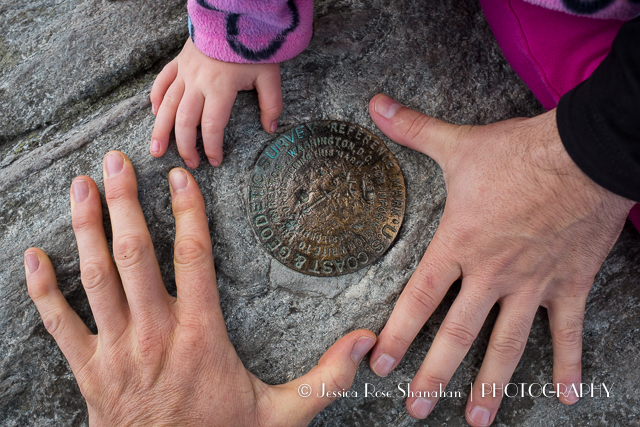 Iris & Mama.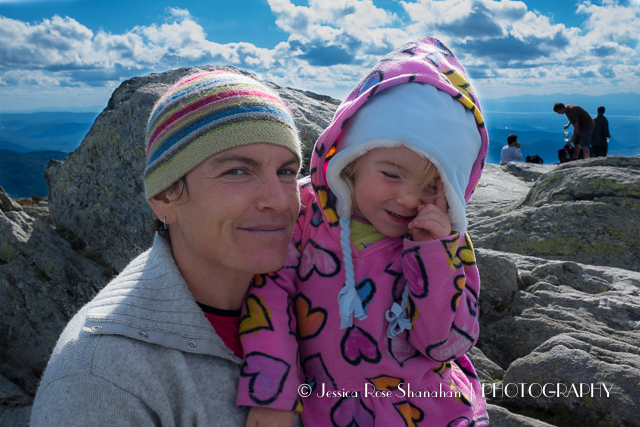 We sit on a rock.
The summit was densely populated.
Cars filled the parking lot and stretched in a line nearly a mile down the mountain road.
It was difficult to crop all the people out and still get any scenery.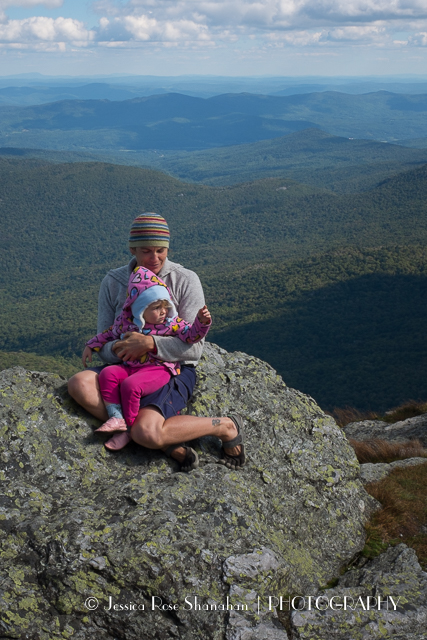 I like this one.