My family all came back for Christmas.
I have not been taking nearly enough photos.
No photos could have captured the loud neighing to which everyone awoke on Christmas morning.
And then we went outside.
It was cold.
Akiva spent a good deal of time fitting delightfully through Doorway Dan.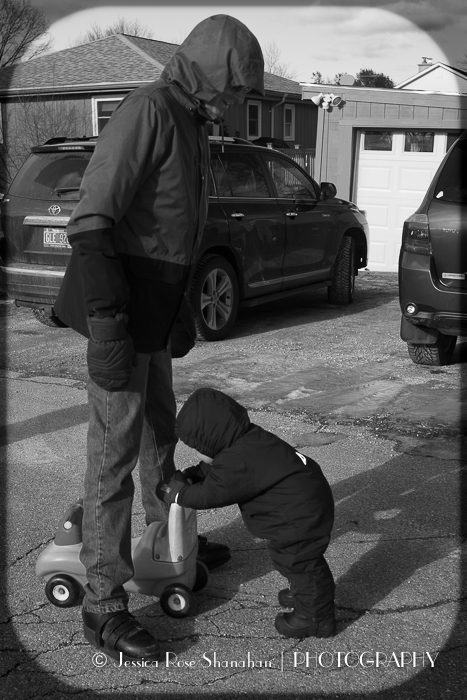 Then they talked about cars and stuff as they walked down the road together.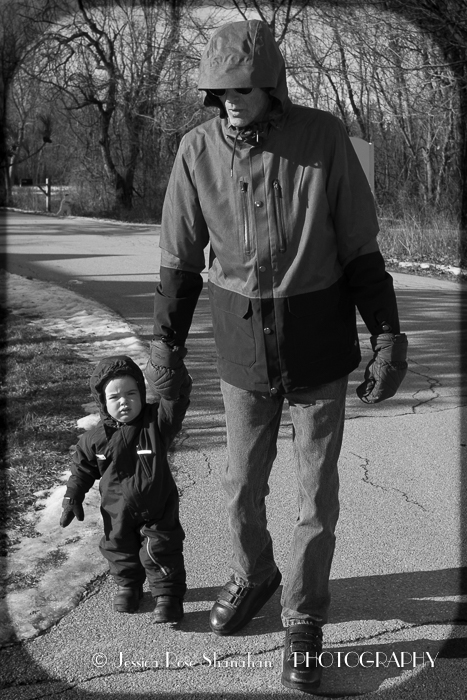 Ari was exceptionally cold.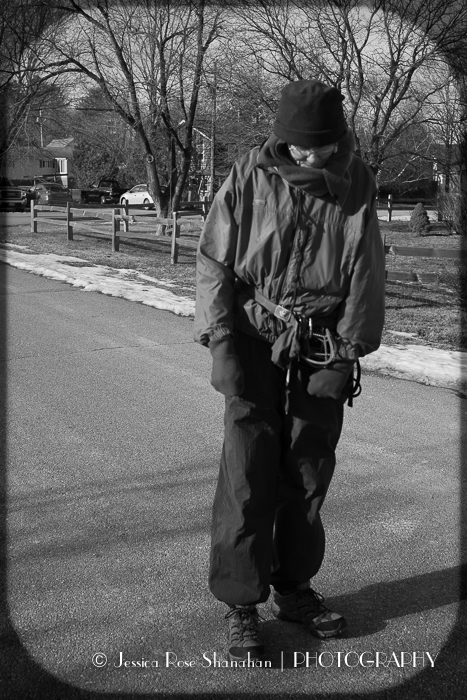 She came up with the brilliant idea of using a baby as a wind-block.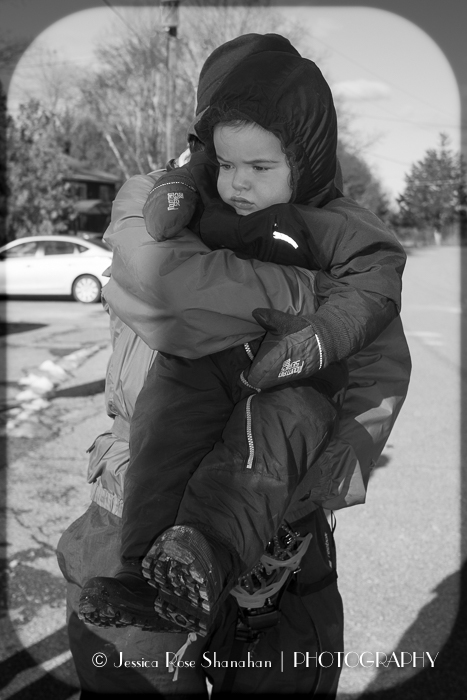 "I like winter," says Iris. "Except the part about putting on so much clothing."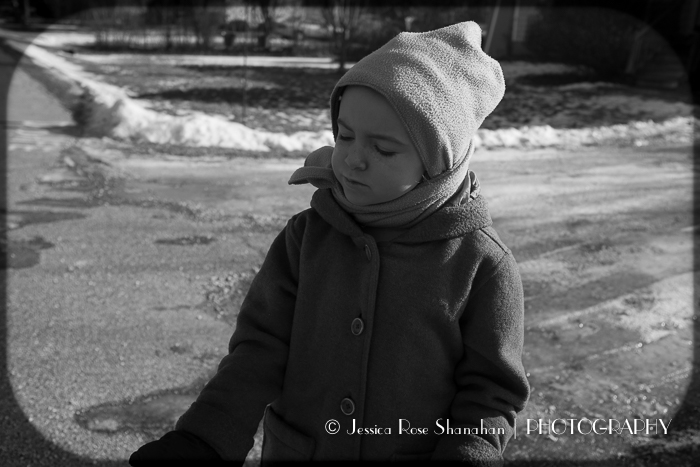 She made sure her little brother made it home safely.