Teressa's family will be moving soon, so I thought I'd go take some photos of them in their old house. My initial plan was to utilize the playroom's excellent natural light to take some photos in the morning. However, what was once a large room filled with the chaos of toys and (um) "wall art" has become a large room filled with a humungous totally awesome and completely nonphotogenic indoor trampoline of the sort I would have loved to have as a kid, tho I doubt they made them back then. I knew right away that trampoline photos weren't going to be any good because indoor natural light is low light compared to outdoor natural light and low-light trampoline photos generally all look pretty similar, if you know what I mean. Nonetheless, I was able to get a shot of Opal showcasing the very nice natural light possibilities of the playroom.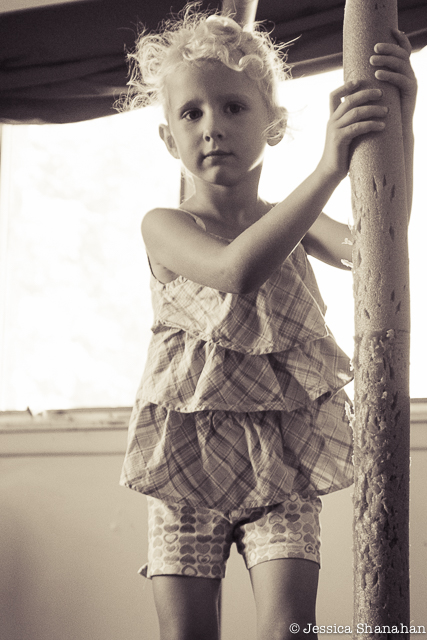 Planning to go outside, everyone put on shoes. I love photos of moms putting on their kids shoes and socks. I think it's because I remember how relaxing it was to have Mom squeeze and push and prod my floppy little foot in attempt to get it into my shoe. Then came the inevitable moment when she would say, in a slightly annoyed tone, "You could help me if you push."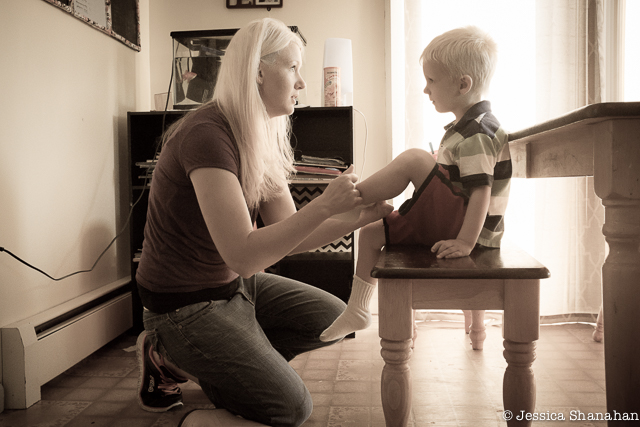 Before we went outside, I took a few more shots. First, atop the kitchen table.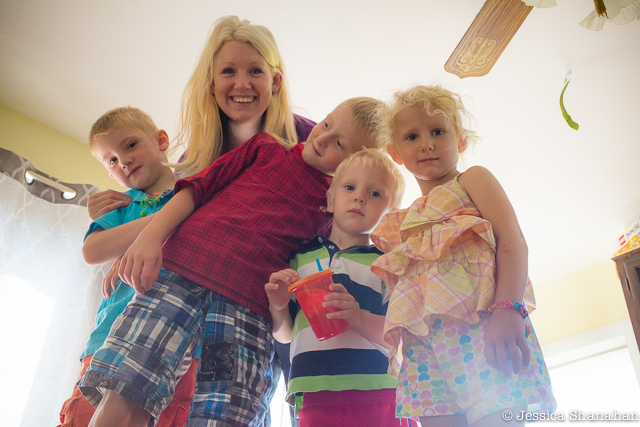 I think it is possible for a foot portrait to say as much as a face portrait.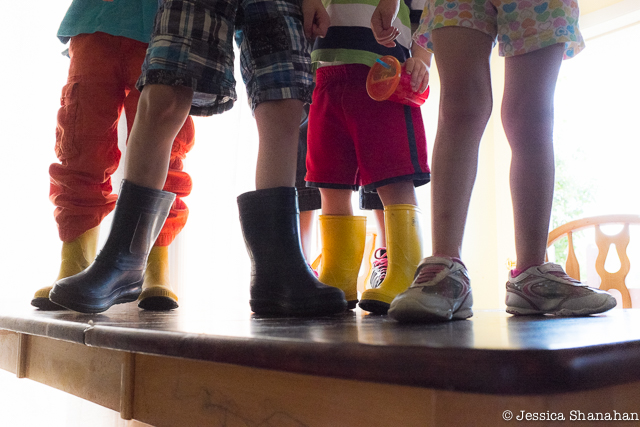 Then, boots and all, we went to the living room, where Teressa found the children hiding behind the curtains—
—and decided to join them.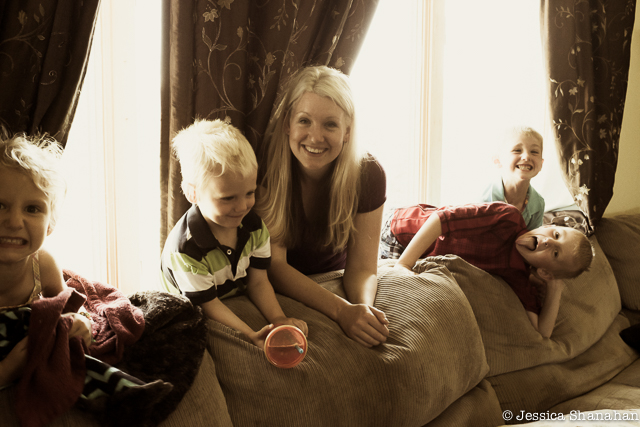 Finally, we went outside. We took some nets. You never know what you might find.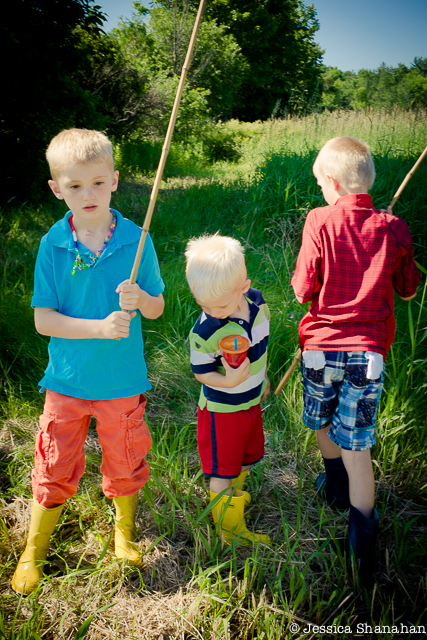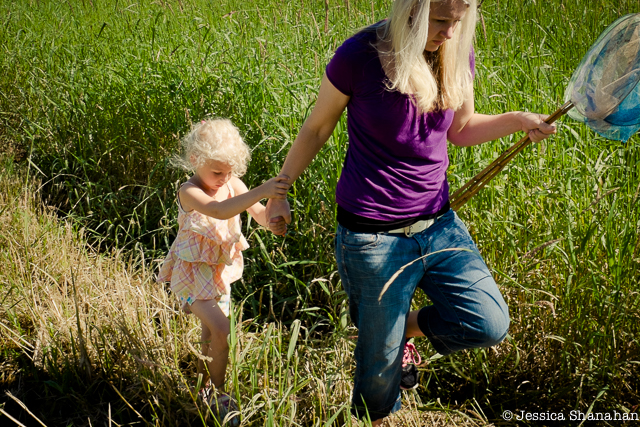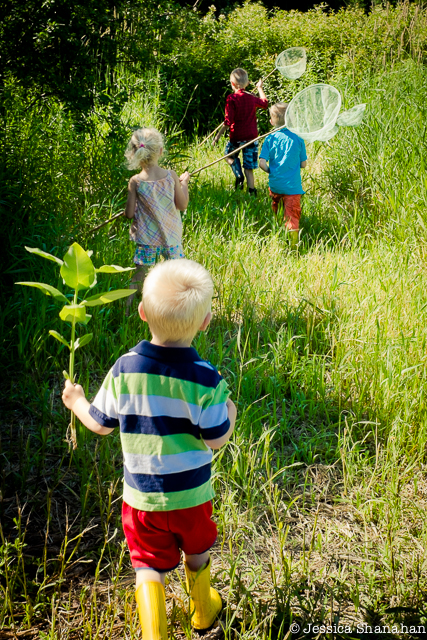 Opal found the wind.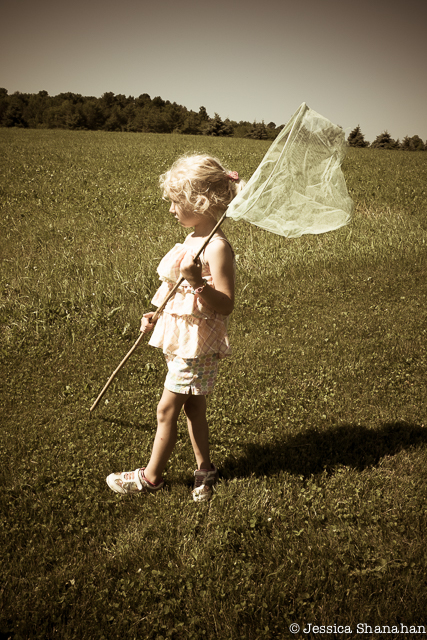 Teressa found that her feet didn't get as wet as she expected.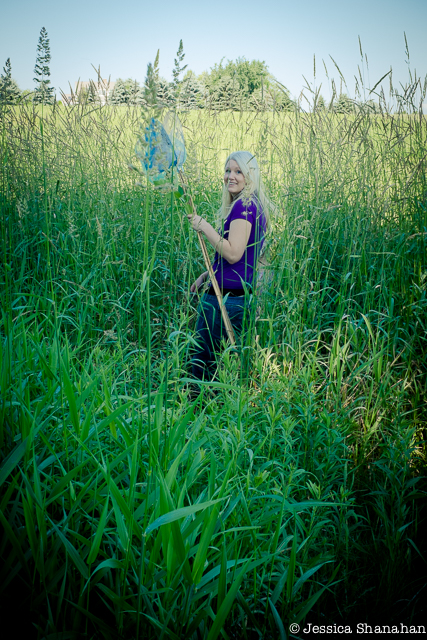 And Wilbur found that if you just keep walking, you eventually get home.