It started out in the normal way: a walk in the woods down to the river,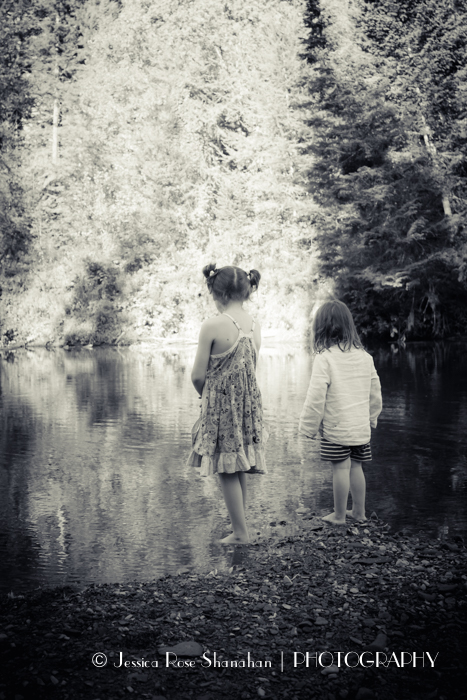 fully clothed.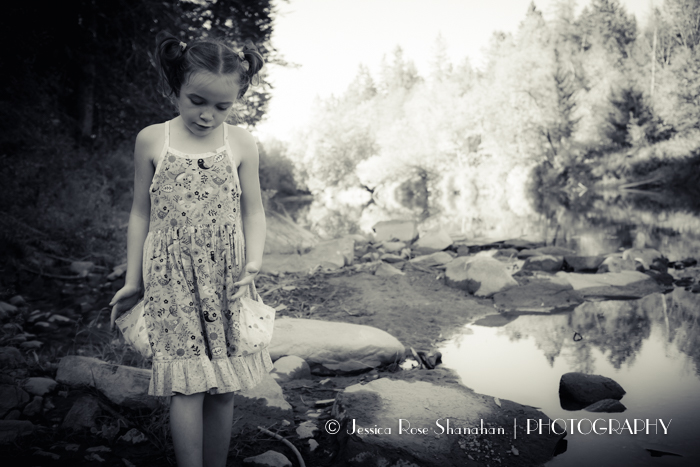 But, with the toss of the first rock, the first splash wetted their clothing and—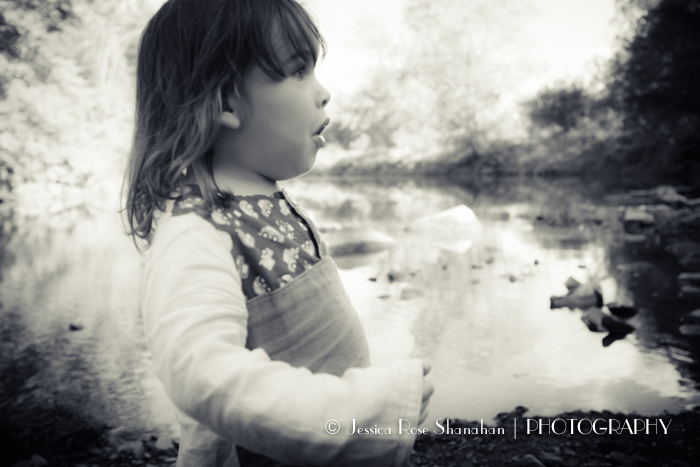 Off it came! Splash!
In to the water with the rocks!
Throw to the other side!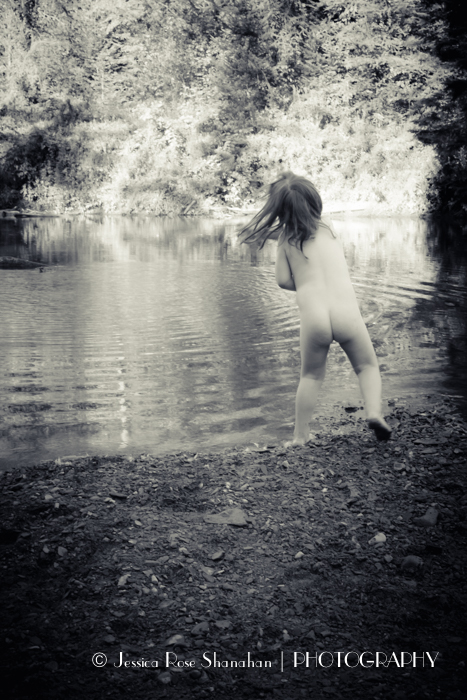 And—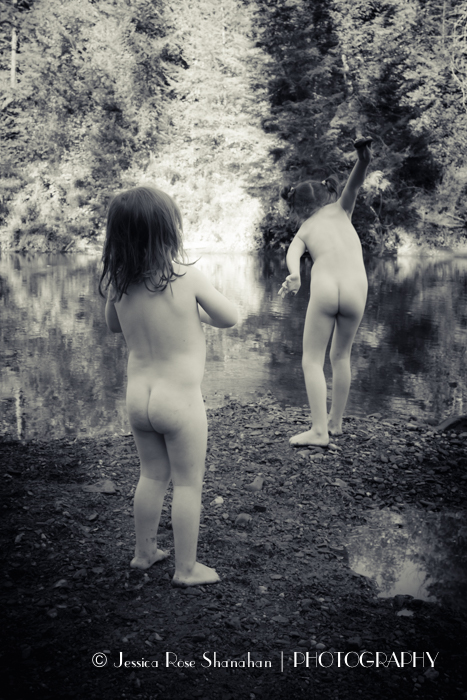 bloop!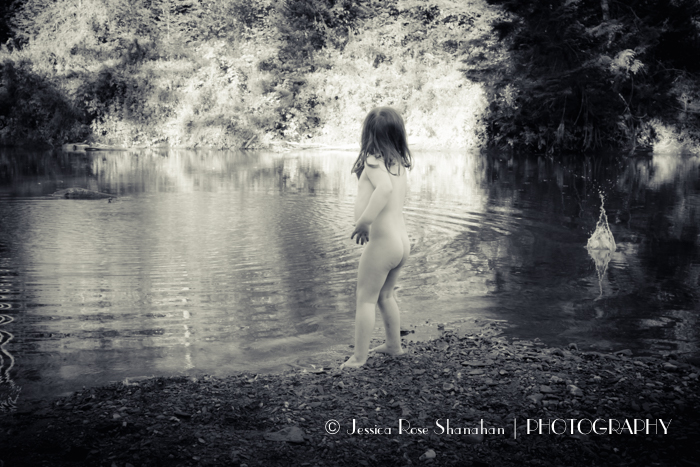 It's good to have a river.