My mom completed her first plumbing job 64 years ago, at age five. She fixed a sink.
My grandfather was so impressed, he wrote her a song. Something about
"When I plumber earns five dollars an hour / I guess that ain't so bad."
Which it wasn't: minimum wage was 40¢ an hour and the average annual salary was $3,600 per year.
In a full-on attempt to out-do her, Iris tackled her first plumbing job at a year and a half.
Despite the fact (or perhaps because of the fact) that there were numerous people involved,
the sink is still not fixed.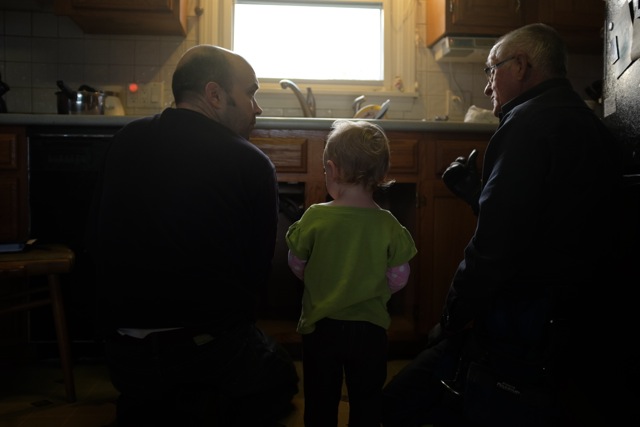 Nobody wrote a plumbing song for Iris.