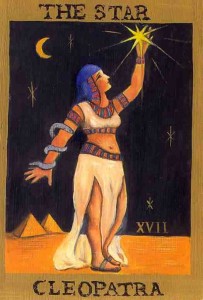 Artist: Cynthia von Buhler
Author: A. Bronwyn Llewellyn
The first time I passed through Oaxaca, Mexico, I had one of the most amazing dreams of my life.
I dreamed I was a woman living in a small village in the mountains. I was newly in love and newly married when my new husband went off to war. He said to me before he left, "While I'm gone, make me a weaving." So I made weavings. Every day I made weavings, weaving to no end until one day I said, "I can't do this anymore. I have to stop. I have to do something else."
I wanted to join the army. I bypassed all the armed forces where women are accepted. I walked until I came to a cement house where it was cold. I went inside. The house overlooked a canyon— a canyon familiar to my dreams, into which I often dove on wings of faith in search of freedom. The men inside wore black: black clothing, black hoods over their faces. This sector of the army was kept secret from women. No woman knew of it; none had ever been here.
I picked up a gun. "I wanted to fight," I said.
The men looked at me askance. "You are a woman," said one of them.
I saw into their hearts and knew then it was not a sexist remark. The men were aware that I could fight as well as they could, but they cared too much about me. Each one of them loved me and would not let me do this to myself. This squadron meant death.
In came the man in charge. He said I could not join. I was furious. One man after another of higher rank came in until at last in came the Zen Master. I paced in small circles as we talked.
I said, "I thought I knew this. I used to know what I was doing. I used to know detachment. I thought I knew what Zen was."
He said, "We are all just learning." He said, "Show me your weavings."
I brought them out. He lifted up each of the weavings one by one and held each one in admiration. Each weaving depicted a different woman, sitting, weaving. There were piles of them, dozens and dozens of weavings, large, and in bright colors. The man nodded at each one. He knew the names and villages of all the women. He spoke highly of their weaving and spoke highly of mine.
At the bottom of the pile was a small weaving of a young child holding an empty spoon before her with two hands, as if in offering. The Zen Master could not place this image; he had never seen such a child. He asked, "What is this?"
I turned my head and looked at the floor. My eyes blurred with tears. I said, "Oh. That one doesn't belong."
He said, "Then get rid of it."
"I can't," I said, and began to sob helplessly. "It's my hope."
"Well then," the Zen Master said to me, "get rid of all the others."
And I woke, sobbing.
*   *   *
The woman in the next bunk in the hostel noticed when I woke. She said she heard me crying but didn't want to wake me in the middle of a dream. She sat at the head of my bed and listened as I told her my dream, crying. She said she never had dreams like that. I thanked her for listening. I am so thankful for her, so thankful for this unknown woman from Israel, for without her waiting for me to awaken and without her listening, I may never have remembered the most beautiful dream of my life: the dream of what hope is.
Hope is The Star. Get rid of all else.